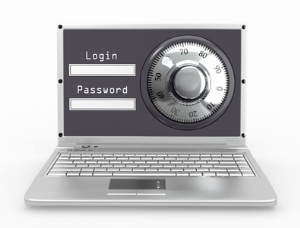 You can look forward to a big payoff if you, as an online entrepreneur, remain committed to guarding customers personal information. How much you are trusted as a business has a huge impact on your success, so it makes sense to look to models of trustworthiness and take steps to reassure your own customers.
Ponemon Institute, the Michigan-based independent research company, just released its 2012 survey results concerning the most trusted companies in America. Based largely on how much organizations protect customers privacy, the survey found that American Express is at the top of the list for the nation's most trusted companies, as it was in 2011.
Build Trustworthiness
Becoming trustworthy isn't difficult if you use the proper tools. By having a team constantly monitor your online reputation and merit, such as the management company Reputation.com, you can maintain your authenticity and reliableness. Find out whats being said online about you and your business. The Ponemon Institute found only 35 percent of respondents believe they have control over their personal information, so you have an opportunity to become an industry leader in protecting customer privacy.
Reliable Leaders
The Ponemon Institute found that the most trusted health care website is Web MD; the most trusted consumer products company is Procter Gamble; and the most trusted banking site is U.S. Bank. The most trusted Internet or social media company is Mozilla, the company behind the Firefox browser. Health care, consumer products and banking are the industry segments considered by consumers to be the most trusted for privacy.
What Can You Do?
Whatever your industry, there are some steps you can take to enhance your trustworthiness as an online business (Inc.com):
Be responsive. If you offer a way to reach you (phone, e-mail, Facebook, Twitter), make sure someone is assigned to respond. Responses should be prompt, helpful and engaging. Even if you've set up an auto-notification to acknowledge receipt of an inquiry, make sure there is personal follow-up.
Respect privacy. People are paying more attention to online privacy and reputation, and they expect you to guard theirs. Be proactive about stating how you will treat users' personal information. Include a one- or two-sentence statement about how you intend to use and not use it as well as a link to your comprehensive privacy policy.
Develop and post a simple-to-understand privacy policy. Be sure to express your commitment to keeping data private and secure and provide a contact for questions or inquiries.
Spotlight positive reviews. For some categories of products and services, buyers routinely seek out peer or expert reviews before making purchase decisions. Most successful businesses boast great reviews. Help your audience by aggregating reviews on a prominent page on your site. Your trustworthiness skyrockets when your customers and admirers do your marketing for you. Always provide a response or apology for a negative or neutral review that will show up on review sites. That way, your prospects will know you're aware of the critique and that you're addressing it constructively and proactively.
Never, ever sell or give away customers contact information or other proprietary information to other businesses. That's one of the quickest ways to eradicate your customers trust.
Building trust among your customers is an ongoing enterprise. Trust takes time to develop and effort to maintain.