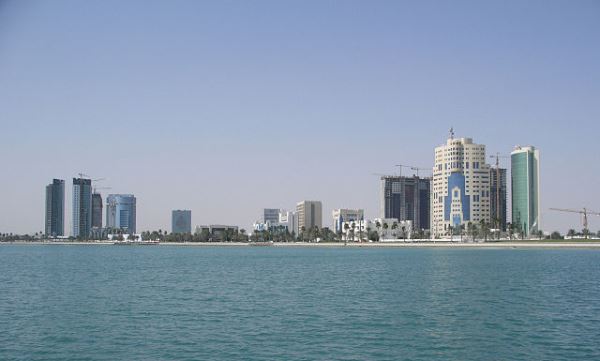 Qatar is famous as the world's richest country per capita, and is growing a reputation as a serious economic player – one which they hope to cement with the 2022 FIFA World Cup. However, the tiny Middle Eastern nation is most famous for its massive oil resources – including the world's largest non-associated natural gas reserves, the North Field.
To reduce reliance on oil and natural gas, Qatar has diversified its economy and increased investment in several non-oil sectors such as manufacturing, construction, trade, hotel & restaurant, transport & communication, and financial services such as export financing, insurance, real estate & business services.
This economic diversification, underpinned by strong government support, has boosted both the non-oil sector and the oil sector as more investors develop an interest in the country.
The Qatari government has introduced many initiatives to support and promote the non-oil sector. Tasdeer, Qatar's export development agency, launched in 2011 to develop, support and promote exports from Qatar in the global market through export financing and export development.
Export financing includes providing exporters access to finance, credit insurance and advisory services; export development services include products and services that help to enhance an exporter's capability and capacity building, market and business-related intelligence and market advisory services.
Tasdeer is supporting small and medium enterprises by providing services such as financing, credit and risk management, insurance and helping SMEs to export regionally and globally. For example, Tasdeer supported two Qatari exporters towards their participation in Arab Health Expo 2012, which resulted in substantial export orders and exposure to technological advancement in the health sector.
As reported in the Gulf Times in April 2013, Qatari government announced its plan to increase its non-oil exports to about QR4 billion a year by 2016 from QR1 billion two years ago. Officials at Tasdeer projected that Qatar's non-oil exports will increase by four times to QR3.8 billion in 2016 compared to QR1.30 billion in 2010, together with an expansion in the number of small and medium business exporters. Tasdeer has also recently launched Exim Link, a tool for non-oil Qatari exporters to reach key target importers around the globe.
Details: Economic Performance
According to the Qatar Statistics Authority, the gross value added (GVA) estimate of the mining and quarrying sector in the fourth quarter of 2012 is QR101.60 billion, which shows an increase of 5.1% compared to the same quarter in 2011. The increase is largely driven by higher prices reported in the extraction of natural gas and Natural Gas Liquids (NGLs). The GVA of the non-mining and quarrying sectors showed an increase of 17.1% in the fourth quarter of 2012 compared to the corresponding fourth quarter in 2011 and has been estimated at QR79.28 billion.
The manufacturing sector has shown an increase of 10.5% in the GVA as compared to the third quarter of 2012. The higher production in petrochemicals, basic chemicals, fertilizers and metals has contributed to this positive growth rate. The construction sector has increased by 3.4% in the fourth quarter of 2012 as compared to previous quarter. While trade, hotel and restaurant showed an increase of 11.8% as compared to corresponding fourth quarter of 2011, there was a marginal decline of 0.6% compared to previous quarter of 2012. Similarly, the transport and communication sector showed an increase of 11.4% compared to corresponding fourth quarter of 2011 but a decline of 4.7% compared to the third quarter of 2012. Compared to the third quarter of 2012, finance, insurance, real estate and business services showed an increase of 7.5%.