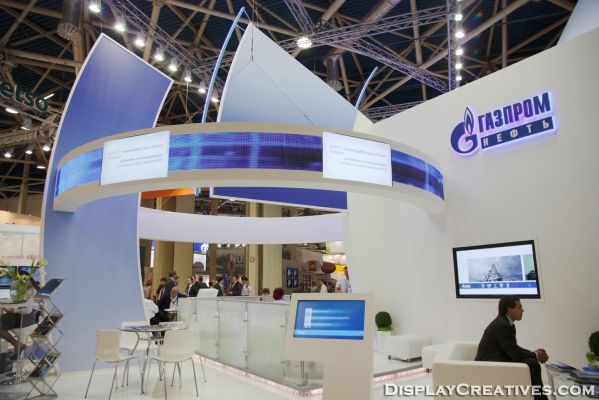 In today's world of modern technology, marketing through social media and the Internet are the popular tools for brand promotion. While most companies are taking advantage of digital advertising, traditional marketing strategies are still very popular and proven to be effective.
Trade show is just one of the many ways on how to market your company's product and services on a more personal and interactive approach. You get to showcase your offers and prospective customers can make their inquiries right on the spot. Active participation on such activities can provide your business with a number of benefits:
Cost Effective
Joining such events may cost you a little for registration and product set up but compared to other marketing strategies, trade shows provide a means for companies to expose what their company offers in a cost-effective way. In most cases you can already sign up for activities in advance which is easier and affordable. While it may require a little spending especially since you'll need to buy promotional materials and set up for trade show booth displays consider it as an investment that will pay for itself. Over the course of time you will use these materials in other trade events and it will continue to provide you with an avenue to promote your goods.
Get to know your target market
While promoting online can surely provide you with more likes and gain followers on social media, the disadvantage of this advertising campaign is that you don't get to see your actual customers. How many of the people who "liked" your fan page is actually interested to learn more about your offers? Even if internet marketing seems to be an easy way to reach a wider audience, it is in participating in trade events that you get to meet your customers in person. It allows you to establish a good client relationship by engaging in small conversations wherein you can promote the company. Even high profile companies featured in magazines such as Forbes still hold their own trade shows in order to learn more about their target market.
Stay ahead of the competition
Displays and product exhibits that are carefully planned and executed can easily attract prospective clients. Having the right visuals and putting together a good marketing for a trade event is a way to stay ahead of the competition. As your competitors may also be participating in the event, use this as a challenge for your company to think of different strategies on how to step up. Stand out from the rest by having display racks, stands, brochures and posters placed on the area along with a group of trained and professional marketing staff that can answer the questions of clients.
The idea of events such as these is to showcase different companies to the interested public. These businesses may offer the same type of products and services or even have the same marketing plan. At the end of the day, it is how a company executes their plan that will determine its efficiency and measure its success.