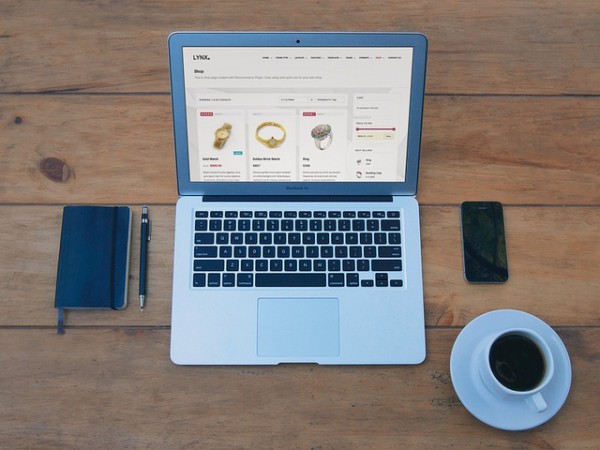 A website is only as good as the parts it's comprised of. If your website is lacking a particular piece, is confusingly crammed or just has all the wrong features, it could be falling short of its full potential.
Every website is different and can thus benefit from different things, but there are some resources in particular that please most customers. So if your website is missing any of these seven beneficial features, consider adding them.
1. Informative Graphics
People love graphics. When forced to read mountains of text, people get annoyed. That's why videos, images, infographics and other visuals are great tools. They allow the customer to soak up lots of information quickly and easily. If certain statistics will be useful to your customers, make an infographic.
If your customers would benefit from a how-to, create a how-to video. Graphics also give you a chance to incorporate humor and creativity into your page, making you more relatable to the viewer.
2. Testimonials/Product Reviews
Unless customers are only leaving you negative feedback (in which case you should seriously evaluate your business practices), you should be including testimonials and reviews on your website.
Let your customers speak for your products/services. Their voices will show that you are trustworthy and reliable. (Never write fake reviews, ever). Post them in a place that's easily seen on your website. Positive feedback will boost customers' confidence in your company and increase your sales.
3. An Easy-to-Find About Us Page
Provide background information for your customers. An "About Us" page allows customers to learn more about you, and get a feel for your company. When you have a long history in your business especially, an "About Us" page can be helpful.
Do you have a mission statement? Put it here. Showcasing your experience and some personal facts not only gives your customers some insight, but it makes you more relatable as well. An in-person customer-vendor connection is hard to match through the Internet, but an "About Us" page is your best online option.
4. An Industry-Relevant Blog
Start a blog on your website. You don't need to post everyday or hire a professional to create a successful business blog. Posting something basic just once a week can really add personality to your site. Plus, having a blog can make your website more prevalent in search engines.
In your blog, post relevant resources, company events, tips or how-to articles. Reading interesting and relevant content in a personal, engaging voice can entice people to return to your site over and over.
5. A Simple Search Bar
When customers come to your site, they should be able to find a single post or concept quickly. No one has time to wander around your pages looking for a single line of text.
People appreciate convenience. Convenience will keep people coming back. In order to make your site more convenient and easily navigated, incorporate a search bar.
6. Industry-Relevant Resources
Resource pages can be incorporated through your blog or included in their own section of your website. Use them to connect your customers with as much relevant information as possible.
If you sell running shoes, for example, connect customers with a website listing street races in the area. Is your company math or science-focused? Try creating an online calculator like this one to make crunching industry numbers easy for your visitors.
7. A Current Contact Us Page
Finally, include a "Contact Us" page on your website. Include every method of communication utilized by the company and make it easily findable on your site. You want your customers to be able to reach you without any problems.
If there's anything that can aggravate a customer, it's the inability to reach the source of an issue. Inability to contact you will only cause frustration. Make yourself reachable to make your customers happy.
Feel free to pick and choose or incorporate all of these features on your site. Your customers will appreciate it.
Photo by Serge Kij. License: CC BY 2.0.