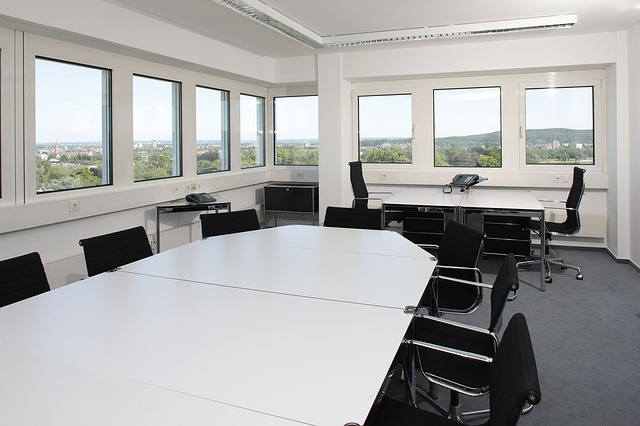 You have been working for some time now in the company you started yourself, but it seems that there is no progress. What is there left for you to do but to try to relocate? It might be risky, but it is all you have left. On the other hand, there are those who are successful, and their need to relocate stems from the wish to expand their business. Either way, you want to be as efficient as you can, and accustom yourself to the new environment.
Location Influences many Things
It is not just about 'how' you run your business, but also 'where'. The new location might be a good opportunity to reach new markets, or upgrade the business you already own. You have probably started small, and now you are in need for a bigger space. That is always a good sign, as it means that your business is growing and you have made something of yourself and the company. Another reason for moving might be that there is no good working force where you are now, so you could look for a different place where you can find more qualified workers. Furthermore, if you own a small company, it is always better to settle at a smaller town, because in bigger industrial centers, larger companies tend to 'swallow' smaller entrepreneurs. Other place can also offer better living conditions, like climate or crime rate that are not only important in your personal, but also your business life.
What to Pay Close Attention to when Moving
First thing you need to think about is how much time you will need for the whole moving process, because at that period you will have to keep both locations running, so you would not lose customers. Relocation can take a while, and not everyone can wait until you settle.
Another important thing is to update your website and make a few calls to let people know that you are moving, so they could contact you later too.
Like with everything else you are doing, moving your company requires a lot of research. You need to make a list of things that you will need at the new location, for example is there need for the type of business you are running, are there any potential clients, and other. It might also be good to check out competition in that area, because it is always good to relocate to a place where you do not have any.
Also, several months before officially starting the move, you will want to hire someone to assist you. Use professional rubbish removal service to help you get rid of all the things you will no longer need, and that could only get in your way while moving.
You will also want to pay attention to the conditions in the environment you are moving to. For example, if your business deals with swimsuits, you will want to move to somewhere close to the seaside. On the other hand, if you are producing or selling winter clothing and equipment, the best thing would be to relocate close to a ski resort.
Results
When you relocate your business, there are of course many risks you will need to consider prior to the movement, but good things always come to those who try. The fact that you are running your business for some time now, and you know what your needs are, it should not be that hard to find another place. If you are moving for expansion, you are probably going to look for the same conditions you have at the place you are now. However, if you are moving because of some problems that occurred, you need to know exactly what your location lacks of, and where to look for another one.
Relocation can have both positive and negative consequences to your business. What you need to do is plan ahead, and under no circumstances should you rush with the decision whether to move and where. Do not automatically go for the cheaper place, as it will not necessarily do you good. Change is never easy, and it will take some time before you get used to the new location, but you need to stay positive and work hard to achieve your goals.