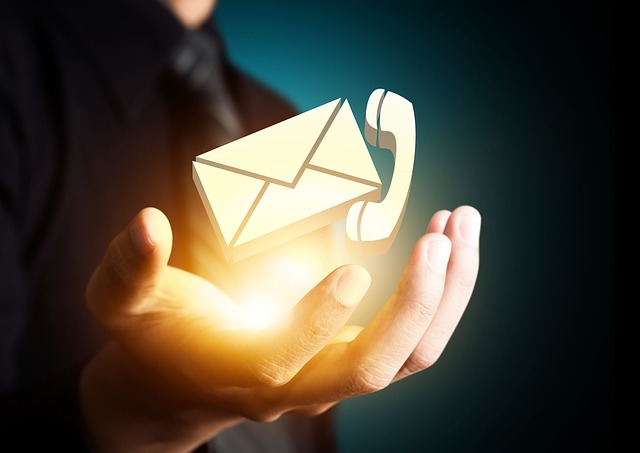 Technology has come on leaps and bounds in recent years with laptops, hybrid computers, tablets, mobile phones and other sophisticated devices being commonplace in many UK homes. Hi-tech gadgets have not only made it easier to shop, communicate and socialise from almost anywhere in the world but the internet has also revolutionised many industries, including recruitment.
The way we look for jobs and recruit staff has changed dramatically of late – but how? Let's find out.
Companies can recruit online
Before the internet made its mark on the world, companies would often advertise job vacancies in newspaper or magazines. Putting ads in shop windows was also quite popular, but the World Wide Web has changed recruitment dramatically by making it possible for businesses to look for staff online whether directly or through an agency such as call centre jobs in Manchester.
What's more, potential candidates no longer have to send CVs and cover letters through the post but can instead email important documents directly to employers or recruiters acting on a company's behalf. This not only saves time, but allows organisations to cast their nets wide and find the best employees going – rather than settling for people just in the local area who might have happened to stumble across a job ad.
Businesses can head hunt top candidates
These days, companies can literally search for the crème de la crème of employees themselves via social media sites like LinkedIn – a business-orientated social networking site with over 300 million users. Essentially, this online platform gives employers access to thousands of profiles/CVs meaning they can headhunt top candidates before even contacting a recruiter or posting an ad on a job site. First impressions really do count on the web, so if you're an employee looking for work make sure your personal information, including past experience, is up to scratch as many employers and recruitment agencies have specific criteria they're looking for.
Job ads can be posted on other social sites
It's thought that a whopping 92 per cent of companies use social media for recruitment with employers turning not only to LinkedIn but to Twitter, Facebook and YouTube too – this infographic explains these stats in more detail. In short, businesses no longer see social sites as simply a platform for teenagers to discuss their weekend plans but as an opportunity to reach potentially excellent candidates. And of course, recruiters know that job ads can be liked, shared, and retweeted which not only helps with recruitment but with brand awareness too.
Technology is used to interview candidates
Believe it or not, many companies don't actually come face to face with their staff before hiring them as interviews are often done over the phone or via Skype/FaceTime conversations – particularly in global businesses where travelling from A to B might be an issue. This type of communication is becoming more and more common thanks to technological advances, so don't be too surprised if you're asked to speak to the CEO of a hiring company via Skype during your next interview.
Technology has changed the way people apply for jobs and the way companies recruit staff. Processes have become quicker and slicker but competition is now much fiercer due to the choice of candidates available.