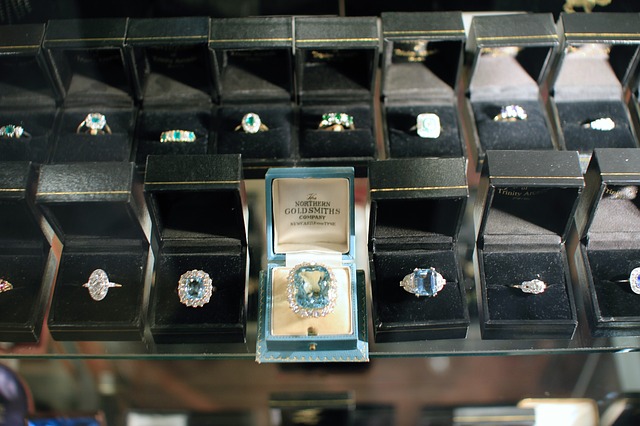 Setting up your own jewelry design business is both exciting and lucrative, but only if you approach it the right way and take care to dot your i's and cross your t's. Below is a list of tips to guide you along to the perfect business.
1. Register your business
You may not need to register the business if you're looking to sell a few piece on the side. If you're going to be pushing a lot of products however, getting your local and state registration paperwork in order will make business operations much easier for you. Find out what you need from your local Chamber of Commerce. You should also register a Tax ID Number for the business which allows you to make purchases from wholesale suppliers, saving a lot of money in the process.
2. Sort your supply
You will probably already have some of the necessary tools and equipment needed for the business. However, ensure that you have all the equipment needed for regular business operations as well as a source of constant supply for your consumables. Build goals on the number of pieces you will create each day/week/month and stock up on what you need to meet these goals.
3. Stay on top of trends
From diamond jewelry for men to various jewelry items for women, you will need to let your uniqueness stand out in order to appeal to a wide variety of people. Subscribe to online fashion and design magazines to see what celebrities are sporting on the red carpet. Visit hip retailers to see what's hot and moving, which will give you the necessary information to build an effective business plan.
4. Know your audience
Jewelry design is an art, which means that you should feel free to let your creativity shine through, rather than limiting yourself to what's common and popular. Your unique and custom pieces are what will set you apart from the pack as a jeweler in your own right. However, think early on about who will be wearing your pieces, what your own style preferences are and form a working portfolio that will allow you to pursue this line.
5. Build your site
You can either be hosted on an ecommerce platform like Etsy.com or Shopify, or you can build your own website. If you can't afford to hire a web designer, use Content Management Systems like WordPress and online tutorials to set up a simple, professional-looking site with information on your portfolio and product stock. Everything has moved online today; don't be left behind.
6. Professional photography
Your jewelry design business relies heavily on pictures: they MUST look just as exquisite and beautiful on camera as they do in reality. Professionally taken pictures will help your audience to appreciate the exact look and feel of your pieces, and they also communicate professionalism for you as a vendor. This will set you apart from the competition, and increase your chances of closing a sale.