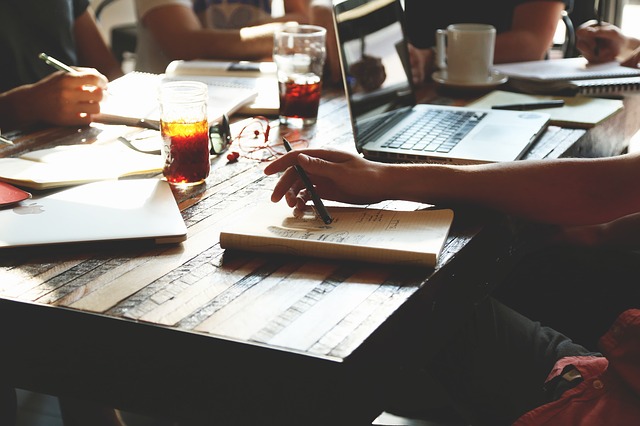 No business can survive if it's stuck in the past. A business that's behind the times is not the kind of business that customers instinctively want to flock to. To help you bring your company into this century, here are six great ideas that all businesses should give some thought to.
1. Connect Every Department
For bigger companies, it can often be difficult to connect up all the disparate parts of the business. But if the business is not connected up the way it should be, it can be very difficult to communicate correctly. To bring your business up to date, you will have to think about how to link up the business is a positive way. This will allow for fast communication. And that's essential in the highly connected, fast-moving landscape of modern business. You could improve the internal communication systems to do this. There are lots of ways in which mobile devices and instant messaging can speed up communications within a business, so why not try it out?
2. Adapt to Every Change
Nowadays, change occurs much faster than it ever has done in the past. There's no way in which you can ignore the changes that are forced upon your business. So, that means the only option is to adapt to them as well as you possibly can. It might not be easy, and you might not like it, but it has to be done. If you fail to adapt to every change, your business will gradually fall behind the competition. You don't want to lose ground on the companies that you are trying to beat, so you need to stay ahead of the curve. Keep an eye on the market, and think about how new tech can be used to give that vital edge.
3. Take a Modern Attitude to Work
The attitude that your business takes to work is as important as anything else. Think about what kind of reputation you want to develop and how you want people outside the business to view it. If you want to foster a modern and forward-thinking reputation, you will need to make sure your attitude reflects this. Every business should think about equality in the workplace as well. This is very important if you want to develop the right reputation and keep all your employees satisfied. Once you have decided on an ethic for the business, spread it throughout the whole of the company.
4. Use the Best Technology
If your employees are still stuck using computers that were designed and manufactured in another decade, you need to put that right. You can't afford to be relying on old technology that is well past its sell-by date. If you do this, your business will lose its competitive advantage over other companies that are using better computers. Every business uses technology and the internet, so it definitely makes sense to stay up to date as much as possible. Yes, it does cost money to upgrade the technology that you use in the office. But it could be essential for your business in the long-term.
5. Keep Updating Your Online Presence
Your business has to make the most of everything that the internet has to offer. It offers so many ways to improve the way in which your business communicates with customers and spreads its message. There is no better way to improve the business on a small budget than improving its online presence. So, if you haven't given this any thought before, you need to think about the weaknesses in your current online presence. If you have poor web traffic figures, you will need to use lead generation services and think about how you can link to your website more on social media.
6. Allow Flexible Working
All modern businesses have now embraced flexible working. This is a method of working that allows employees to have more control over the hours in which they're in the office. So, if they have other family commitments to take care of in the morning, they can stay longer in the evening. Or if they have to do something in the afternoon, they can start the day a little earlier. When your employees have this level of freedom, they are able to work in the way that suits them best. This is good for them, and it's definitely good for the business as well. The productivity levels of your business should see a welcome boost, so see how it could help your business.