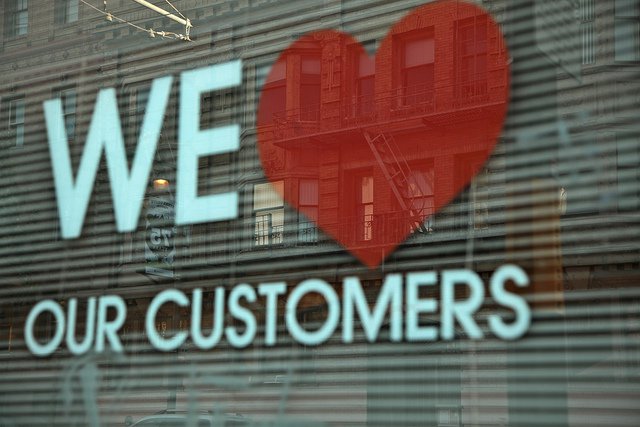 All types and sizes of business experience sales slumps — but when you're starting a new business, running into a sales slump can be like walking into a wall. It's easy to panic. Since you may not have enough money in reserve, the cash crunch could destroy your business. Despite your rosy vision, success does not appear to be happening. Sales slumps are too often followed by discouraging conversations with business partners and employees.
There are many reasons for a sales slump, but if you were doing well before, it might just be a change in the season. Because it's summer right now, people may not be shopping for products like yours.
Here are 7 ways to turn things around for your business:
1. Figure out why
The first thing to do is to gauge past customer experience. When you understand your customer's behavior better, you have something tangible to work with. Now you can now turn that information into repeat sales. By performing a win-loss analysis, you can figure out what to do to win more future sales deals. Besides a win-loss analysis, also do a customer experience analysis to help you keep your new customers.
2. Set a goal.
Now that you understand what went wrong and what to do, it's time to set a goal for the summer.
Here's the thing: it's not what happened to you, it's what you do with that information. It's all about having a winner's mindset. You won't win any sales unless you plan to win them.
Make this summer different, and focus on how to win. Don't just wait it out. Set a goal, make a plan, and get to work.
The summer does not have to be the worst time of the year for you. You can make it the best time of the year if you change your business model and expectations.
If you're not clear on what goals to set, see what your competition is doing.
Here is a checklist of 10 questions to ask about your competitors:
Who are your competitors?
What are their prices?
What keywords are they using?
What is their social media strategy?
What products are they selling?
What shipping options do they offer their customers?
What type of copy and images do they use on their website?
What kind of mobile marketing are they doing?
What type of value proposition do they have?
What type of sales conversion funnel or sales script are they using to get customers?
By looking at what your competition is doing, you will get a better idea on what goals to set.
3. Take advantage of sales cycles.
What seasonal opportunities are available to offer sales and discounts? Think of public holidays and discount shopping days like Black Friday. During special retail days, shoppers are more inclined to go out and buy things. They're also looking for discounts and bargains.
4. Start selling what your customer want for summer.
One reason you may be in a sales slump is because your products are not geared towards summer.
If you are selling digital products, change your sales copy to reflect the needs of summer. For example, if you're selling dietary products, don't talk about weight loss. Instead, talk about building an ideal beach body.
If you are drop shipping products or have a brick-and-mortar store, change your inventory. Find ways to meet the needs of summer customers.
What are people looking for in summer?
They are looking for the right apparel and accessories.
They are looking for things that keep them cool.
They are looking for things that entertain their kids.
They are looking for things that hydrate them.
They are looking for recreational things to do.
Whatever your product or service, find ways to orient it to fit into what people like to buy in summer.
5. Motivate your sales team.
Your sales team may have a negative attitude about summer sales, and they may believe that summer is the worst time to sell things.
Here are 3 ideas on how to motivate your sales teams:
Create summer-oriented products upsells, and cross-sells to increase their chances of success.
Launch a contest for your sales team and offer a summer-related reward. For instance, a paid beach vacation for a weekend on the beach.
Provide performance bonuses for your best selling salespeople.
6. Change your business model.
If you are in a seasonal business, it might be time to tweak your business model. What can you do to make money during the summer? If necessary, find a new target market, offer a new product line, and start a new advertising campaign.
7. Think beyond summer
Besides finding ways to increase summer sales, think ahead to other times of the year. What will you offer when kids go back to school and vacations come to an end? Don't just prime your business to do well in summer – plan success for the whole year. By anticipating this shift in seasonal buying attitudes and expectations, you are setting yourself up for long-term success.
Rise up to the challenge
Sales slumps are particularly dangerous if you are just starting a business because you may not have enough reserve capital to survive a sales slump. Think of the challenge you face as an opportunity to fine-tune your business model.