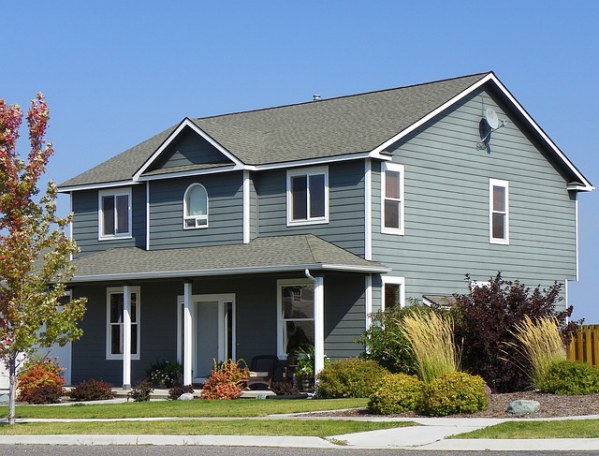 When you're ready to make an investment in real estate and purchase your own home, there are a few important steps to take with the process. Although it can be easy to fall in love with certain properties that are listed, there are a few features to look for before you make an offer. To ensure that you make the right purchase, there are a few aspects to look for and evaluate during your search.
Consider the Neighborhood
You may find an incredible home that is within your budget, but you also want to take a look at the surroundings of the property. Visit the neighborhood at different times of the day to look for people loitering on the streets or listen for the sound of traffic nearby. You also want to consider the condition of neighboring homes, which will influence the house's property value. Research the crime rate of the city, as well as the proximity of nearby schools and stores.
Great Curb Appeal
The curb appeal of the home should match your taste and style with the architecture of the building. There should also be a fair amount of landscaping that contributes to the quality of the home and allows it to stand out in the neighborhood. You'll also need to evaluate the condition of the exterior of the house and if it needs to be upgraded. There may be paint that is peeling on the trim or the roof may be faulty and have a few shingles missing, which can be an investment in future years.
Plenty of Storage Space
The storage space that is available is often overlooked by buyers but is an important aspect that will increase the functionality of the property. Older homes are often limited on the amount of storage that is available and can make it difficult to fit your linens, clothes, or seasonal decorations. Look for properties that have walk-in closets and can comfortably fit your clothes without feeling cramped. Those who purchase an older home will likely need to add storage space with shelves and built-in units, which can cost hundreds to thousands of dollars to build.
Adequate Windows
The amount of windows that are present in a home will determine how much you have to rely on artificial lighting to illuminate the interior setting. Having adequate windows or a glass front door can give your home a sense of openness and make it more inviting.
Square Footage
You'll need to purchase a home that has enough square footage where you can live comfortably without feeling cramped for space. Take your future into consideration when looking at the square footage and purchase a home that can accommodate your plans to grow your family or move your parents in. In the same regard, you should also avoid purchasing a home that is too large. Ask yourself if you really need a property with four bathrooms if you plan to live alone, which will cost you more money in the long run.
A Quality Kitchen
The kitchen is often the most used room in the home and should be in good condition unless you plan on remodeling. Look at the condition of the cabinets and the flooring that is installed. Make sure you can decorate to your style, hang pictures or put up magnet wallpaper. You'll also want a home that has newer appliances, which will save you more money on energy throughout the year. Ask yourself if the space is large enough to cook in comfortably and if you can entertain guests in the room.