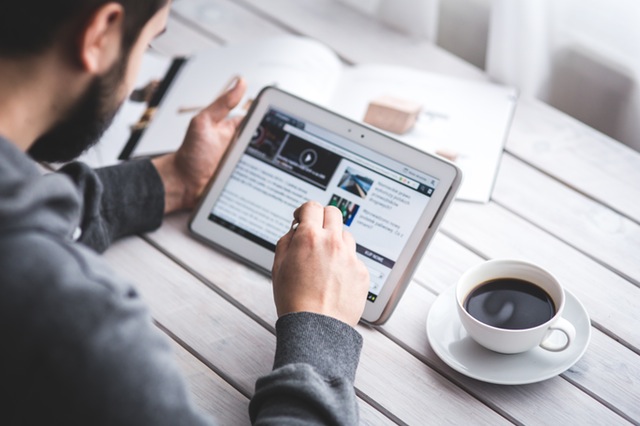 If you're planning to operate your business entirely online, you need to consider exactly what this means. First, you need to be aware that will be almost completely reliant on technology. If you think about it, this is just common sense. If your tech ceases to function, your business effectively ceases to exist, and it's as simple as that. Your website and shop will quickly lose traffic and a disaster like this can take months to recover from. Throughout these months, your brand is dead and buried. When you get back online, you'll be starting again from square one. It's not a pretty picture, is it? Well, fear not because this doesn't have to be the future of your business. If you set up your online company the right way, you can avoid it completely.
Fast As Lightning
Speed should be one of your main priorities when you run a business online. It's absolutely crucial and almost imperative that you have the fastest network speed available on the market. Right now, that is roughly 200 Mbps which make no mistake, will feel like lightning. Of course, depending on your region you may have to settle for a little less. But you should be searching for something as close to this as possible. This is one of the reasons why you should still consider location setting up an online company. You need to make sure you have access to a fast connection. You might even want to still rent a small office to ensure this is the case.
Of course, that's not the only thing that can impact your connection speed. You should also consider how you are sharing and sending information. Ideally, you want to set up a cloud server, and if you can afford it, you should buy one privately. This is far more valuable compared to renting a server. You'll have complete control over what you can store and where it's being kept. However, servers are expensive and as such are typically only owned by large corporations. You may then, have to settle for a cloud server that is owned by someone else.
There is another advantage of cloud servers, and that's security. Cloud servers are widely held up as being the securest way to hold and send data.
Securing Your Systems
There are a few different ways to make sure that your network is secure. However, it always starts with the initial setup of the computer network. You need to do everything possible to guarantee that data running through the network is protected. This may require setting up network taps. Network taps are a way of ensuring data and information on your network takes the path that you want it to. By doing this, you can ensure that everything runs through security checks and this prevents issues with viruses. It can also be useful for running analytic checks on your systems.
This is just one piece of the puzzle when considering security. You need to think about a few other issues too, such as other aspects of your business. There will be parts of your online company that runs on the hard drive and other's that are entirely digital. Your website is a digital part of your business that could be vulnerable without the right protection. Particularly, if customers are buying from your business online. As such, you do need to invest in online software for security. This is essential for any business operating on the e-commerce model as customers could be left vulnerable.
Setting Up A Profile
Last but certainly not least, you need to think about your profile online. As an online business, you can not use the same techniques as an offline business to expand your brand. You won't be able to wine and dine clients, and you may not find much luck attending events such as tradeshows. Fear not, though, because tech provides you unlimited possibilities for promoting your business.
An exciting opportunity you can investigate is the possibility of creating your own app. With an app, you will be giving customers a new source of buying from your business. As well as expanding your brand, you can also use it as a marketing platform, providing fresh insight into your company. Customers love things like this, and you will certainly see increased sales once you set one up.
You should also consider ways of creating viral content for your business. Viral content is designed to be shared massive amounts online. Eventually, this will have a direct impact on your search ranking, again improving your profile.
If you take this advice on board, you should have no problem making your business a success online.