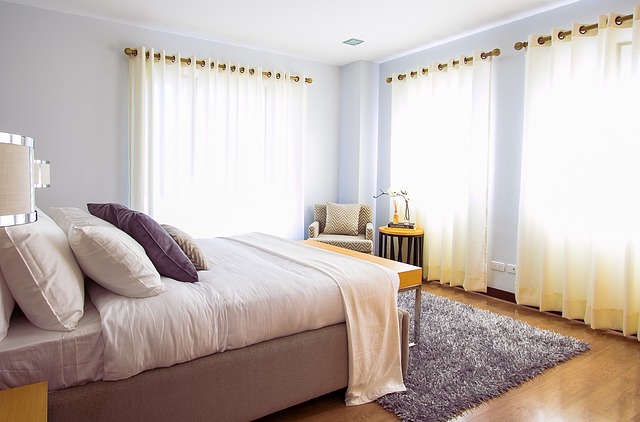 Travelers no longer need to restrict their choices to hotels and hostels, thanks to innovative websites like Airbnb. Airbnb gives property owners a simple way to advertise rooms or properties for rent, and helps them connect with people all over the world. Airbnb caters for nearly every budget, so it's a great way for people with second homes or spare rooms to find potential guests. Maximize your profits on Airbnb with these simple money-making tips.
Create an impressive listing
Your Airbnb listing is the only way you can reach out to potential visitors, so make sure it's as good as possible. Take high-quality, professional photos that present your property at its best, and make sure that you show every room and feature. Describe the space accurately and in detail, so that potential guests know exactly what you offer, but don't exaggerate or over-sell the property. Remember to describe the local area, and talk about your proximity to shops, public transport, and other amenities. Visitors may simply pass over your listing if they think they need to contact you to get basic information, so put as much on the website for them as possible.
Set realistic prices
Airbnb is increasingly competitive, so it's vital that you price according to the average market rate. Check out the prices of comparable rooms or properties in your area, and look for features that set your property out against the competition. Set a reasonable price that accounts for any extra costs that you may incur. These costs can include local taxes, so get expert advice to make sure you don't get hit with an unexpected bill. The most important thing is to price in a way that reflects your financial needs. If you want a guest every night of the week, you should set lower prices, but if you only want to make a fixed amount each month, you can probably decide to price higher.
Ask for a reasonable deposit
It's perfectly understandable to worry about damage to your property or possessions. The best way to deal with this issue is to have insurance, or to remove items that have particular financial or emotional value. Some property owners on Airbnb ask for big deposits, but this approach often puts off potential guests. Your customers may worry about getting their money back, and are more likely to look for locations where they don't have to leave a large deposit. Ask for a small deposit to cover incidental damages, but rely on insurance to cover you for serious problems.
Offer extra services
It's lovely to stay somewhere that feels welcoming and homely, so think of ways that you can offer extras to attract guests. A free bottle of wine or basket of fruit on arrival is an excellent way to welcome guests, and if you go the extra mile, you're more likely to get really good reviews. Think of ways you can work with local businesses to offer extra services too. Business visitors will love services like dry cleaning, tailoring or beauty treatments, so try to form local business partnerships that you can offer to your clients.
Prioritize long-term guests
A new guest every night makes life harder for you because you have to spend more time cleaning rooms and dealing with people. Consider restricting guests to a booking of at least two nights, or you may find it hard to keep up with all the business. Think about offering discounts on longer stays too, particularly in areas that are popular with tourists and holidaymakers. A slightly lower daily profit margin for a longer term is better for your turnover than an occasional but profitable booking.
Airbnb is a brilliant tool to help people make money from their spare rooms and homes, but it's important to manage your property in the right way. The highest earners on Airbnb know that they need to find the balance between finding new guests and looking after their regular visitors.
There are many other platforms similar to Airbnb, such as workfast, which facilitates hiring staff on demand for your company.