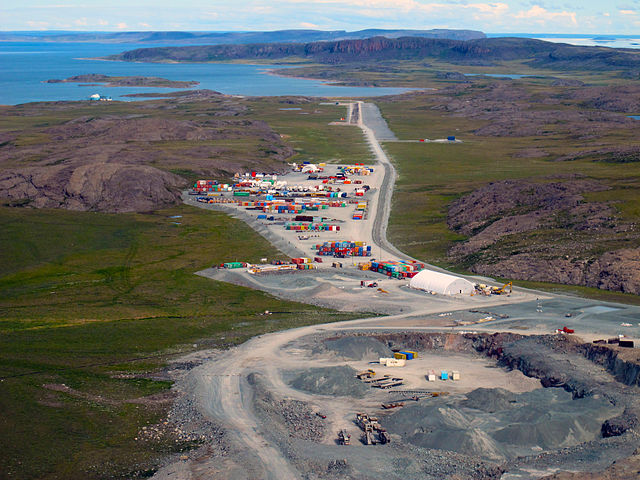 Following a decade of challenging gold outputs, 2016 saw one of the biggest drops in gold production. In the decade between 2006 and 2016, the amount of gold miners were able to discover decreased by 85 percent, from roughly a 110 million ounces in 2006 to less than 20 million ounces today.
Diminishing gold outputs are a result of a number of factors. However, the largest contributor has been an increased challenge in finding viable gold sources. In addition to declining production quotas, locating future gold deposits is becoming increasingly difficult as mining firms are having to dig much deeper or look into unfavorable jurisdictions to find the precious metal.
According to a report from the World Gold Council, "China is the world's leading gold producer, accounting for roughly 15 percent of global production. Making up 17 percent of gold production is Central and South America, while North America accounts for 15 percent. Africa produces approximately 20 percent of the world's gold and 14 percent comes from the CIS region of the former Soviet Union."
Even though dwindling resources are presenting a unique challenge for gold miners, it isn't all bad news, as Kevin Dushnisky, President of Barrick Gold, alluded to.
"Falling grades and production levels, a lack of new discoveries, and extended project development timelines are bullish for the medium and long-term gold price outlook," explained Dushnisky.
However, not all mining executives are bullish about future gold demand. "It is fruitless to try to predict demand dynamics for gold," points out Vitaly Nesis, CEO of Polymetal. "I think supply will drop by 15 to 20 percent over the next three to four years."
The current situation is further compounded with the lack of investment into new mining projects. Instead, mining companies have decided to increase production efforts at current mines and forgo exploration of new sites.
"This year [2016], the total value of mergers and acquisitions among gold producers (over $16 billion) has far outpaced that of any other commodity," says Everett Millman, resource sector reporter.
For Goldcorp Inc. Chairman, Ian Telfer, mergers and acquisitions will play a significant role in the future of gold mining.
"To grow, you must do it through acquisitions. No mining company has ever had any significant run with just what they could discover," said Ian Telfer. "If you're running an organization that has a depleting resource you have to be constantly replenishing that resource."
A self-described optimist, Ian Telfer believes that gold is on the cusp of a price surge. "Once supply from mines starts to decline and people start to realize the impact that's going to have… it's going to be incredibly bullish for gold," Telfer says.
According to the most recent market forecasts, the annual supply of mined gold is expected to experience a steep decline starting in 2019. Market analysts believe gold supply may fall by as much as one third by 2025.
Hope Bay gold mine photo by Timkal. License: CC BY 3.0.