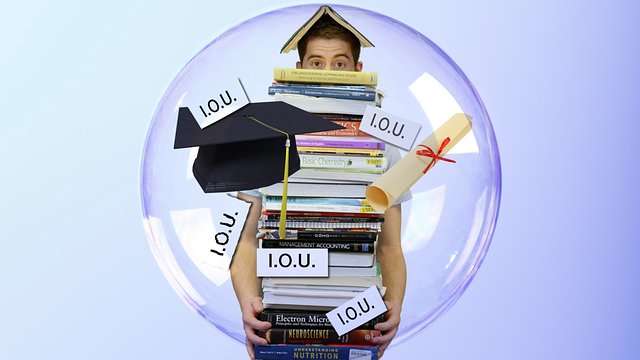 Student loans are responsible for a high proportion of the debt issue in America.  The biggest problem with student loan debt is that students are not entirely informed of every available repayment option.  Even college graduates do not typically understand all the "ins and outs" of the federal student loan programs they utilized.
Even worse, kids do not understand the full ramifications of borrowing money and interest rates until they are slapped with a total debt of 50 thousand dollars or more.  Take a moment and soak up a small bit of information concerning student loan consolidation, before ignorance costs thousands.
Citizens Bank
Citizens Bank is one of the best places to seek out student loan debt consolidation.  The bank offers refinancing on loan amounts ranging from 10 thousand to 170 thousand for graduate and professional degrees.  Citizens Bank typically offers low interest rates, but options like auto-pay and loyalty qualify students for discounted rates.
General eligibility requirements include:
Active repayment.  Students must be in active repayment and have paid at least three monthly payments on time to qualify.
Household income must total at least 24 thousand a year and be complemented by an excellent credit rating.
CollegeAve
CollegeAve offers refinancing and consolidation for federal, private, and Parent PLUS student loans.  This company only requires a minimum balance of 5 grand and will work with people having up to 250 thousand dollars if they have earned a medical, dental, or veterinary doctorate.
General eligibility requirements include:
Bachelor's degree or higher must be earned.
The borrower has to have a yearly income of $75 thousand, or a cosigner has to be added.
Darien Rowayton Bank
Darien Rowayton Bank offers the works when it comes to student loan consolidation services.  They do not require a high loan balance to qualify for financing, and they offer decent fixed interest rates on repayment.  The primary eligibility requirement for refinancing is that the borrower must be working in a professional position with a Bachelor's or Graduate degree.
EdvestinU
EdvestinU is a company that offers the standard consolidation options on student loans, but they offer repayment terms of up to 20 years for qualified borrowers.  Their interest rates are relatively low, and EdvestinU will work with borrowers on up to $200 thousand in debt.
General eligibility requirements for EdvestinU include:
Borrowers must have a base yearly income of $30 thousand or more.
Original loans must not be by default and must be from an accredited, degree-granting school.
LendKey
LendKey is one of the more accepting debt consolidation companies on the market. They only require a minimum balance of $7,500 and will work with graduates that have accrued up to $175 grand in loans with a completed graduate degree.