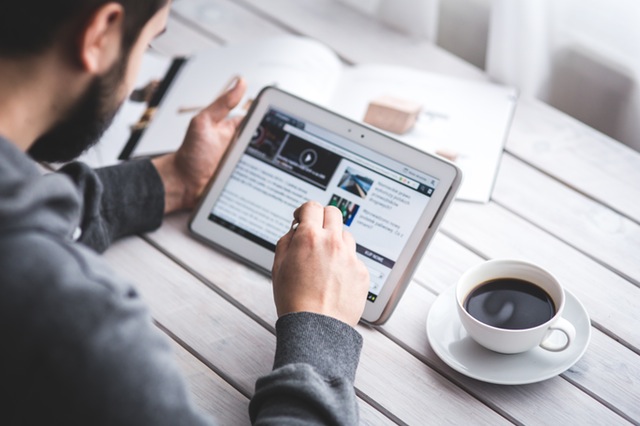 The online market is a crowded place. There are millions of people, ideas, dreams, and opinions jostling for space. If you are a new age entrepreneur you definitely know the importance of having a strong online presence.
But how do you stand out from the crowd?
How do you make people with 5-second attention spans sit up and take notice of your brand? This little guide will show you how. You can thank us later!
Don't use words like "groundbreaking" or "cutting edge"
Yes. Please don't. One of the biggest mistakes startups make is using buzzwords and cliched terms to market their brand online. It doesn't work out. Keep it simple. People don't have the time or energy to unbox and understand what your company does if you are not able to convey it in simple, everyday language. Keep it simple, direct and explain your value proposition clearly when you market your brand online.
Is social media a community or a marketplace?
Most start-ups falter when it comes to plugging their brand in social media. Are you supposed to build a connect with your audience? Or promote your product? The key is to use social media platforms both as a community and marketplace. Write and share about topics that genuinely matter to your target demographic.
Throw in your 2 cents on discussion threads and surveys. But also share explainer videos about your product and promotional material at fairly regular intervals. Don't write an article about electric cars and include about your product that deals with mobile apps. Yes, don't.
Reach out to your inner circle
All of us have that friend from high school who's kicked about our outlandish ideas. Or that dear aunt who excels at networking and selling Tupperware containers. Before you try connecting with Neil Patel or Elon Musk, reach out to your core contacts. Your trustworthy soldiers who'll go the extra mile for you. Ask them to share, retweet, like, follow, and do all that they can to build some buzz about your brand. It'll help your social media campaigns to get off the ground.
Go the Steve Jobs way!
No. I'm not talking about turtleneck sweaters. Though they look kinda cool. Steve Jobs could build a business empire from scratch because he focused on the problem first before working on the solution. Understand your customers' actual needs and tailor your brand's message accordingly. Are they looking for cost-effective solutions? Tell them you are affordable. Are they hard pressed for time? Show them how outsourcing can help. Focus on the problem, not the solution. In other words, put your customers' first when it comes to online marketing.
The wrap-up
The online space gives you hundreds of options to market your brand. By constantly monitoring and reworking on your social media strategies you can not only stand out from the crowd but also build a loyal audience who can be converted to loyal customers.
Did you find this information useful?  I hope I'm not imagining but I almost heard you say "yes". Now, will you please do me a favor and share it out? Many thanks in advance.