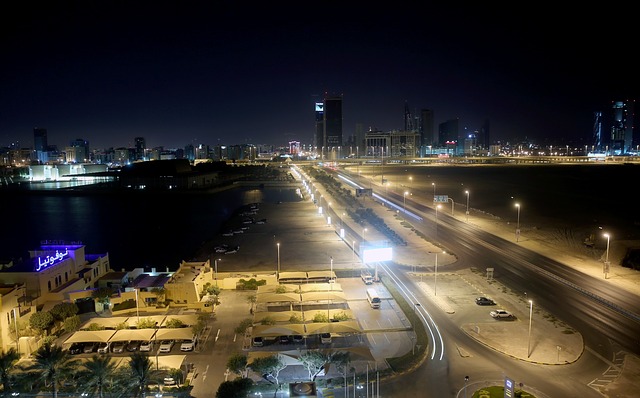 In a recent special interview to a Bahraini press outlet, Sheikh Faisal Faqeeh, a notable Bahraini real estate investors who is the chairman and the founder of Bahrain's most famous real estate investment company Bin Faqeeh Real Estate, laid out a number of tips to young investors willing to buy properties in Bahrain, or any other state around the world. We gathered here a number of these tips which would sound very convenient for all.
1. Research comes first
During his statement, Faqeeh mentioned that the research process is elementary before taking any move. He said that investors should pay a lot of effort in studying the average sale price in the area, the rental price, the potential rental revenue, and the average value appreciation rate. It's better also to conduct a thorough research of the available properties either displayed on the famous listing websites or in the classified ads section in newspapers. By doing so, potential buyers will get a full image of the market status, said Faqeeh.
2. Be unique
"Investors usually tend to buy properties in the top trending areas, they aim at conventional options. It's better to be unique in your selection" said Faqeeh.
Bahrain nowadays is witnessing a fervent real estate construction activity in a certain central areas like Seef and Juffair, while some other areas like Durrat Bahrain, Bahrain Bay, and other are still mostly vacant. This concentration in construction activity led to a significant glut in supply which casted heavy pressure on rental and sales prices of Bahrain apartments as a whole.
3. Don't get carried away
Some sort of real estate products could get popular during certain times, it's better not to get carried away by peer pressure from other investors, you should study the pros and cons yourself, said Bin Faqeeh chairman. In Bahrain for instance, retail properties are trendy nowadays, many shopping malls are constructed in many areas around the Kingdom and still new retail projects are in the pipeline. Commenting on this, Faqeeh said that the local purchase power isn't that strong to accommodate this huge supply of retail spaces. He mentioned also that small retail centers would be better options, concepts like "Mini Malls" located in residential areas are more convenient for the market situation right now instead of large multi-store retail centers.
4. Think forward
Before buying a property, you need to put into consideration a number of matters like how the surrounding location is going to be like in the future and the expected turnover value after exiting. According to Faqeeh, it's better to invest in new areas since they hold high development potential in the future. Buying with a moderate price in a new area is definitely more profitable, the bigger risk you take, the bigger profit you will have.
5. Learn from experts
It's better to ask real estate experts. Advanced telecommunication technology made it very easy for young investors to reach out to experts. They can also join online communities and check the available reports and articles on the internet, said Faqeeh.