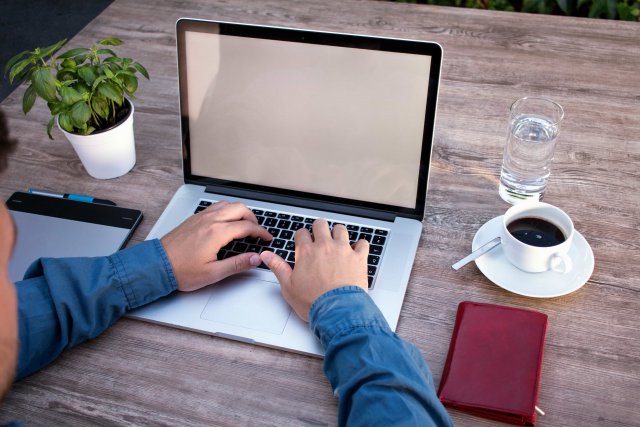 When you start to develop your own small business, there are a lot of things which you will need to be able to juggle. Starting up a business is probably one of the hardest things you will do in your life, however if you put the work into it, it can also be the most rewarding thing too. As an entrepreneur you will be responsible for building your business brick by brick from the ground up, and this will require gallons of coffee, lots of late nights and plenty of pizza.
Building a business isn't just about someone who is determined working hard and putting the hours in, you will not be able to run your business alone, and you will not be able to run a business without skills in a number of different aspects of business. Today we are going to talk through a list of some of the essential skills you need to teach yourself during running a business. These will help you to grow personally, professionally and allow you to really delve into parts of the business you never thought you could.
Delegation Skills
Delegation is the process of being able to assign jobs and responsibilities to other people within your business. It can be a strange sensation when you first enter a position of power and have to tell people what to do, and not everyone is cut out for it. The trick is to be assertive, be sure of yourself and show your employees that you are confident. You need to garner respect from the people who work for you, but also not be too cocky or nasty as you delegate jobs. As you check up on the progress of work you will need to make sure you are kind, considerate and you listen to your employees.
Communication Skills
One of the most fundamental skills you will need as a manager, worker and business owner is communication. You need to be able to talk to people, show empathy, get your point across and make sure that everyone who works for you is happy. Communication is something which far too many companies take for granted, but it is one of the most integral parts of being successful in business. When you decide to look at hiring employees you need to be able to interview them and welcome them to their new role, when you want to make a deal with a client you'll need to show that you are confident and get that point across. And you will even need to use communication skills for marketing your company. Marketing is all about communicating your company values, products and services to the world. You will need to learn how to communicate over metal, phone, website and social media. You may want to study marketing online to give you the skills to require to nail your communication skills.
Negotiation Skills
Negotiation isn't only a huge part of business, but it is a large part of our everyday lives too. It is a skill which we all need and which can really help us to be the best we can be in life and business. Formal negotiation for buying deals, sales pitches or when in meetings is a skill which you need to have nailed if you want to get far and grow within the business world. Make sure that you train yourself on how to negotiate in different situations and get plenty of experience doing so in your job. People who have more experience are the people who will know exactly what to say to get what they want. You won't reach this stage unless you take the time to practice your skills.
Strategic Planning
Planning within the business is an integral part of learning how to effectively manage and grow your empire. You need to really delve in to planning every aspect of the business from your finances and budgets, to the products you sell, and your marketing strategy. Being able to effectively plan and make a plan which you can stick to is essential. You don't want to just make a list of things and never look at it again. You need to put,one small tasks, deadlines, delegate tasks and check up on progress in weekly meetings. You need to be on the ball and make sure you leave no stone unturned.
Leadership Skills
If you ever plan to expand from a one man band to having a team at your disposal, you are going to have to learn how to lead. Leadership is one of the most vital roles you can play as a business owner, because everyone will be looking up to you for guidance and advice. You will be the one who decides on things and who leads everyone to be better at their own roles. The employees who work for you will rely on you to guide them and offer career progression. You therefore need to know who to lead, how to talk to your employees and how to advise them when they have issues in the workplace.
Team Building Skills
Team-building might make you think of those cheesy meet and greets where everyone has to stand up and say 3 things about themselves to the rest of the room, but that's not what we are talking about here. To build a team who are able to work together on a personal and professional level is what will set your business apart from the rest. Your aim as a business owner should be to build a family within your workplace where people trust each other and will ask each other for advice when they need it. To bring the team together you will want to organise days out, workshops, and lunch trips so that people can talk in a non-work atmosphere. Team building is a vital part of the business and should be one of your top priorities.
Analytical Skills
Because of the rise of technology and the digital era, it is becoming more and more important that you learn about analysing data. For example, you will need to be able to tell if people are visiting your company website, who is visiting, and where from. This will allow you to see who you have been targeting and how you should proceed with your marketing in the future. If you sell product, you will want to have market research completed to show you what is trending in the world and whether you can take advantage of this with the products you currently offer. And if not, you might invest in a product you know will be popular.
Sales and Marketing Skills
It doesn't matter whether you already have a team of dedicated sales and marketing employees; to really be able to stay up to date and ahead of the game, you want to get involved in these sides of the business too. Find out what is selling well and what isn't, find out why and hold sales pitches with your team. Decide on whether to start a blog on your website to draw people in, create social content and make sure your voice is heard. These two aspects of business go hand in hand, and it will be much easier for you to improve these departments if you are involved in some way.
General Management Skills
Just like leadership, management is about. Ring able to handle the responsibility of having multiple people working for you. To effectively manage a group of people, you need to understand what everyone's individual role is within an office eco system and how everything fits together to make the business run. You will be able to assign responsibilities to the right people, make sure you meet your goals and reward your employees if they do reach a goal. It could be that the buying team made $1 million worth of offers on product in a month- and you can reward them with a small commission for their hard work. Being able to reward for good behaviour and punish bad behaviour is one of the more tricky things to learn, but it is also one of the most vital.
Cash Flow Management Skills
Money matters can be tedious, over complicated and might make you want to fall asleep at your desk, but unfortunately it is the lifeblood of any business. If  you have no money, you can't run a business. If you can't run a business you won't make any money. It is crucial that you take the time to sit down with your accountants each month to discuss budgets, profits and expenditure. There will be times you can cut down your spending on a certain piece of software or equipment, and others where you are working so profitably that you want to  expand your repertoire. The point is to understand your financial situation so that you can grow.
Financial Management Skills
Like the above, you will want to know where to put your money each month and how to report in the business' success each month. You need read through those finances carefully to make sure everything is in order, you have paid employees the right amount and have been taxed accordingly. It is complicated but essential for business.
Time Management Skills
Time Management is one of those things you have always put down as a skill on your CV, but are you actually managing your time efficiently? Even when you think you've nailed your working day there are always way you can improve. Take the time to make a to do list each night for the morning, split your tasks into order of importance and have regular breaks.