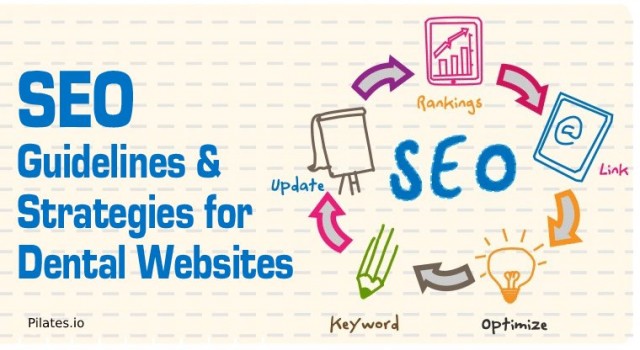 Dental businesses are in a highly competitive landscape where dentists and dental firms have to constantly seek new clients. Dental SEO is a vital tool for digital marketing that can help close that gap between healthcare institutions and potential leads.
In other words, by optimizing your dental website profile, you can place your practice among the first search engine results and new visitors will be intrigued to visit and book an appointment with you. Pilates SEO out of Philadelphia uses the below processes by breaking up the essentials of your dental SEO campaign.
What Can an SEO Campaign Do for Your Dental Clinic?
As of last year, there are 198,517 practicing dentists in the U.S. With a 61.0 to 100,000 ratio of working dentists per population, you would benefit from standing side-by-side with and even above the top market competitors.
This means that you have to use available resources such as dental SEO to draw more attention to your dentistry. After all, every other advanced dental firm already uses this online optimization tool to grow their business.
Dental SEO is a method designed to maximize your online presence and therefore increase the number of new loyal clients. Apart from basic SEO techniques, we can help you:
Build domain authority – Website optimization that will help move your business profile higher up in search engine results pages.
Establish online presence – Utilizing only relevant keywords to increase the visibility of your practice in localized searches or on a global scale.
Promote the business – Promote special dental offers on every popular social media website and reach more prospects.
Be Consistent – Generate quality content, enhance website appearance, and use relevant links, backlinks, and keywords to place your dentistry among first search engine results. Once you've reached the wanted goal of your dental SEO campaign, you can then maintain your business with minimal effort.
When Does SEO Start?
It all depends on the scale of your business and what you expect from dental SEO. Usually, an SEO campaign takes months to show tangible benefits, but it all comes down to how much work needs to be completed in order to boost your ranking.
Our SEO specialist will have to dig deep, access and research appropriate keywords, perform a website audit, and the scope of necessary website changes. All of this helps you build a better social profile and establish yourself as an authority in the dental business, so that new customers will take notice of you.
There are also two types of dental SEO: local and global. While global SEO will certainly bring in plenty of traffic to your site, a dental practice is more concerned with getting new clients from the local area through the door, so local SEO is a better choice here.
What Does On-Site and Off-Site SEO Mean?
The term on-site SEO refers to work performed on the website for driving more traffic and making the website more visible, user-friendly, and attractive. This procedure implies taking steps such as:
Selecting relevant keywords for your business.
Creating custom content for your website.
Optimizing website navigation and user experience.
Increasing domain authority.
Tracking the site's traffic and growth with analytics tools.
Boosting your website's loading speed.
Implementing security measures.
On the other hand, off-site SEO deals with work outside the website and focuses on building a quality link profile, and improving your rankings and authority through blog posts on other platforms and websites.
How to Set Up an SEO Campaign for a Dental Firm?
There a couple of things you can do if you want to optimize your presence. Keep in mind that this is the basic level of SEO optimization and that you might need advanced tech-skills for further SEO advancements. Either way, these are a couple tricks you can use to get faster results:
Research Search Engine Results in Pages – Google is great for anything, especially for seeing where you stand in its search engine results pages (SERPs). Try typing keywords you think best describe your practice and don't be disappointed if your dental practice doesn't come up. This only means that you will have to pay attention to the right long-tail keywords and website content. You can do this with other search engines as well.
Use Available Keyword Tools – Once you've seen that keywords really make a difference, use the available online keyword tools to generate better keywords for your business.
Insert Relevant Keywords – When you have your list of keywords ready, be sure to use them strategically throughout your content, and try not to go overboard.
Take advantage of SEO and build a better future for your dental practice.