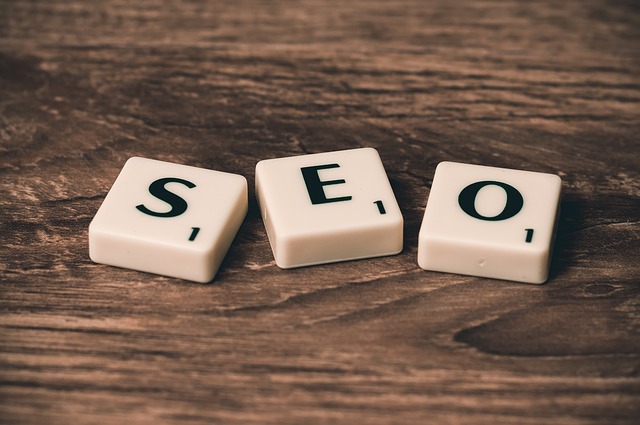 Keyword research is arguably the most critical part of SEO. It forms the cornerstone for any successful SEO by driving more qualified traffic to your website and in turn getting high conversion. The ultimate goal of any online business is to attract and retain as many customers as possible, so as to make sales and grow your business. But how will your customers find your products? Your potential customers will probably search for your products through the search engine. To do so, they type a specific search query on the search engine and the search engines looks for the most relevant website that best answers the user query from a list of optimized and indexed websites. These search queries are the keywords which make keyword research the base element of any SEO marketing campaign. Whether you are an SEO starter or a qualified SEO professional, this guide will give you useful insights on modern SEO strategy.
Keyword Research & Keyword Strategy
Keyword research refers to all activities and tasks of finding out what terms or phrases that users are using to search for information or products related to your business. This information is then used to optimize your web pages in a manner that increases the chances of ranking for these search phrases. Modern keyword research requires you to focus not only on which terms your audience are likely to use, but also the intent of the search. It is very critical for webmasters and digital marketers to understand the concept of keywords, and the best way to find the right keywords to target for your SEO. This is mainly because keyword research will determine:
Potential Customers – To get relevant web traffic, you need to select keywords that your target customers actually use.
Your Ranking on SERPs – SERPs (search engine result pages) are the web pages returned by the search engine based on a specific search phrase. You should focus your keyword research on finding keywords with low competition but high search volume that suggests the user intent, so as to rank higher than your competitors on SERPs.
ROI – Not all traffic will lead to conversion. Find keywords that speak the buying intention leads to quality traffic that is more likely to convert into sales.
Your Digital Marketing Budget – SEO is a cost effective marketing option for other expensive traditional advertisement. Ranking top of the SERPs is a free advertisement that only requires your time and effort. Effective keyword research will generate more qualified traffic to your site cutting down on your marketing costs.
While keyword research is concerned in hunting the best key phrases for your site SEO, keyword strategy is all about making keyword decisions based on the generated list of ideas. It involves analysis of different keyword metrics and building a customized keyword portfolio.
Why Is Keyword Research Necessary?
Keyword research helps you to identify the phrases that your audience are likely to use to find your product. It eliminates keyword mismatch, a case where you optimize a phrase when your target customers use a different but related phrase for search.
Helps discover your audience search intent to learn the exact questions they have, so as to provide relevant solutions to their needs.
Gives you a higher competitive edge by helping you to discover untapped opportunities in your niche which boosts your search engine rankings.
Step by Step Keyword Research Guide
Step 1: Identify Your Mission
Before you start on the keyword hunting adventure, you need to understand your overall goal. Clearly define your business and website goals, identify your strengths, and set your brand promise to your audience. What solutions do you want to offer to your customers? This involves analysing your industry and discovering what you stand out for. This is the first step of your complex keyword research journey. Also you need to clarify whether you are optimizing your website for conversion or traffic.
Step 2: Generate a Mammoth of Keyword Ideas
Making a list of keywords is an involving task that requires creative thinking and use of available research tools. There are various ways of coming up with a list keyword ideas:
Seed Keyword – Based on your niche, come up with topics and create a list of seed keywords based on your industry. These keywords are mainly the industry jargons specific product names. They are always a good starting point.
Brain Storming – With your mission and goals clear, wear the customer's hat and think of search terms you could use when looking for your products or services. You can use some tools like the Google Trends, Yoast Suggest and Google AdWord Keyword Planner among others to come up with an exhaustive initial list.
Search Engines Keyword Suggestions – When you search for specific phrases, Google gives you a list of related search phrases at the bottom of the SERP. You can use these suggestions to grow your keyword list.
Use Modern Rank Tracking Tool – SerpBook is one of the high-tech rank trackers that will make your keyword research easier. It generates suggestions based on:

Keywords that you are already ranking for.
Keywords that your competitors are ranking for.
Keywords suggestions from third party analytics.
Industry forums and social media networks.
Generate as many possible keywords as the tools and your imaginations can allow.
Step 3: Select the Best Keyword from Your List
Now you have a long list of keywords but not all are the best for your website. This step involves use of various criteria to identify the keywords that have high value and suit your SEO needs. The selection can be made based on:
The Keyword Length – Select your keywords to strike a balance between long-tail (more than 3 words) and short-tail keywords (less than 3 words). Short-tail keywords are aimed to bring more traffic with less conversion, while long-term phrases will bring less traffic but more conversion.
Search Volume/ Competition Ratio – SerpBook rank tracker reports shows you the search volume to competition level ratio. The keywords with the best value have a high search volume to competition ratio meaning most people are using the search phrase while a few competitors are ranking for the phrases.
Consider The Search Intent – Identify the reason behind the search terms generated and select the keywords whose intent applies to your SEO needs.
Step 4: Keyword Mapping
This involves matching your target keywords with specific purpose and pages of your site. A good keyword map helps you define the website structure and optimize specific pages for a specific keyword. It also identifies the need for new pages or content, updates and improves your site usability.
Step 5: Establish a Keyword Strategy
This is the final keyword selection decision. Narrow down to a certain number of keywords and create a keyword portfolio for your SEO. Create keyword variations and specify how and when you will use certain keywords. You may start with 2-3 phrases and keep adding more as your ranking improves. Your keyword strategy also specifies the monitoring approach and evaluation of the keywords based on the rank performance.
Make keyword research a routine but not a one-off exercise.