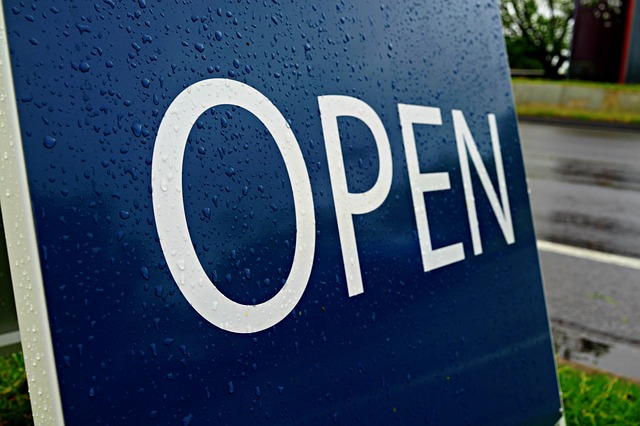 Are you opening a new company? Are you thinking about reinventing your brand? Whether it is a new venture or it is a couple of add-ons inside your existing shop, you would like to install the best quality signs available. Hand carving signs and letters for enterprises are obsolete since it takes a lot of time and effort. Chances of errors and asymmetries are much higher with hand-making signage for any purpose. So, what are your options, right now? How can you add to the visual appeal without exceeding the marketing budget? The smartest way to go about it is choosing laser engraving for your signage. This process accentuates the tiniest details of design and executes the ideas with perfection.
Laser cutting is very popular among signage makers, manufacturers, and entrepreneurs, who demand precision in every aspect of their business. Here are the top benefits of laser cutting that will make you stop and think twice about your choice of signage.
1. It is a more precise than traditional cutting methods
The choice of the substrate remains irrelevant when you pick laser cutting. The technique is cleaner than most conventional processes of letter cutting and engraving. Lasers are consistent, and they do not depend on the physical control of pressure as most other handheld cutting tools do. The typical traditional techniques require physical contact with the acrylic or metal sheets. Conventional cutting machines are dependent to a great extent on the control of the operator, but lasers are consistent and automated. Although they allow you to control the motion, design and elegant lines through pre-programming, you will not have to take charge of the process physically. No matter how many letters or signs you carve per day, the laser will work equally smoothly each time. The quality and speed of work will remain same irrespective of the time and bulk.
2. A wide range of material choice
Lasers are powerful instruments of design, and you can cut almost any thickness of substrate using one. Delicate materials like flimsy paper and softwood perform as wonderful raw materials for laser carving as do thick metal sheets. At the moment, acrylic is a popular material of choice for designing laser cut signboards. Laser cutting is ideal for intricate designs. Therefore, new businesses find it easier to opt for laser cut acrylic signboards for their out-of-shop marketing, nameplates and indoor signage. Regardless of the thickness, hardness, and size of the material, you will find laser engraving to be the most rewarding choice of cutting for your letters and signage.
3. With great flexibility comes excellent design
With a high range of flexibility in material choice, you can pick any font type and size for your sign. It can be something as simple as Helvetica or something Copy Righted for your brand only. Laser engraving can execute the design on the delicate acrylic base without a second thought. Thanks to the precise cutting power of lasers, you do not have to worry about the compromise of the integrity of the material. It can replicate even the smallest trademark swish or signature floral patterns of a font or logo with the correct programming.
4. Faster turnaround for lesser lead time
Compared to traditional methods of cutting, laser cutting has a quicker turnaround time. As long as the operator has the correct training and control over the equipment, you can get your laser cut letters within a couple of minutes to an hour. There is no requirement of long setup time or extended lead time for the process. Businesses often require fast printing and cutting services during periods of a severe time crunch. Those, who regularly participate in trade expos, seminars, business fairs and endorsement campaigns, require precisely executed designs in record time. The variety in events suggests corresponding diversity in design sizes, material choices, and styles. Thankfully, these businesses have reliable laser cutting services that can supply them with their signage needs well before the deadline. The low lead times and faster production enables design houses to meet high-end demands at the eleventh hour, time and again.
What is the most popular material of choice for laser cutting?
The popularity of the process brings forth the most obvious question – which material is best-suited for creating laser-cut letters? Over the last few years, entrepreneurs and designers have experimented with several metals, wood types, PVC, acrylic, and foam. Market research has shown that people like foam and acrylic letters the most, although metal letters are the costliest of them all. Marketers tend to believe that the most expensive methods are the best, but this is living proof of how wrong this belief is.
Foam is an excellent choice if you want to add some depth and 3D effect to your lobby sign, store name plaque or life-sized logo. It is a low-budget option that can add a pop to your brand sign. You can opt for metal laminates or acrylic coating to help your design stand out from other letters.
Acrylic letters are the favorite choice of shop owners, entrepreneurs, and stall keepers. The surface is amicable to painting and metal laminates. You can either opt for printed laminates or create a stand-off effect by using metallic laminate on clear acrylic. Thanks to the advancement of technology you can choose the acrylic letters to be of any shape, size, and style you wish.
PVC is lesser popular than acrylic and foam, but laser cutting on this substrate is both smooth and economical. They are waterproof and weatherproof. Therefore, PVC letters make excellent outdoor signs. Ombre colors, acrylic paints, and metallic sheen are creative ways of attracting attention to your business in an outdoor event, inside the reception or lobby or at the entrance to your business area.
Laser cutting is revolutionizing the practice of carving letters out of myriads of substrates. Irrespective of your choice of material, design and font face, you can opt for laser-cutting due to the indiscriminate precision it provides for high-throughput and bulk works.