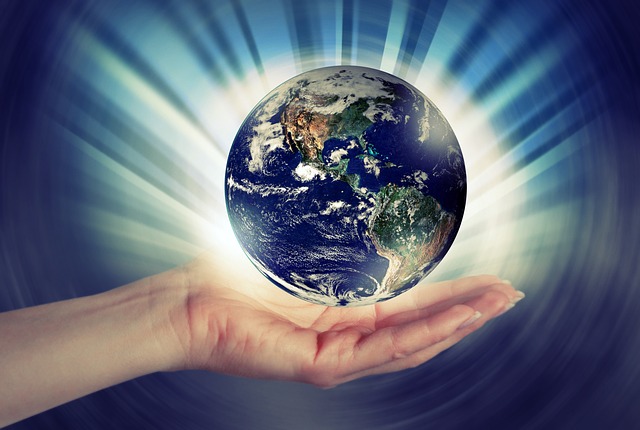 Expanding your SME until it has a global reach may have sounded like a pipedream 20 years ago — but the internet has democratised business to make it achievable for many SMEs.
Smaller, agile businesses are sometimes more adept at adapting their offering and scaling-up without losing sight of their culture and values.
So if you want to go global with your small business, here are four tips for success.
1. Go digital
Surprisingly, according to research from B2B comparison site Approved Index, 1.98 million UK SMEs still don't have a website — meaning they're missing out on an estimated £173,769 revenue uplift per business.
So digital basics like creating a mobile-optimised website that takes online payments, integrating SEO and optimising your Google My Business listing are a firm foundation for consolidating your local presence before expanding.
And a lively online blog and social media strategy will help you build your brand further, while your performance can be monitored and tweaked through an analytics platform.
You can apply the same techniques and strategies anywhere — but you may need help converting your website to multi-region and translating or developing content so it's relevant in new markets.
2. Research demand
Once you've got to grips with digital marketing techniques, it'll be easier to research international competitors online in order to obtain a general picture of demand abroad.
And a skilled digital agency can help you create customer personas and conduct keyword research when you're ready to launch abroad.
But before this stage, seeking advice from your government's international trade department is a wise move.
They'll provide the latest information on exchange rates, social media engagement, product demand and regulatory requirements like export licenses — carefully sifting through these criteria will help you narrow down your target markets to the top two or three offering the best potential.
3. Build partnerships
If you can forge a casual or formal relationship with a non-competitor company, it might be possible to introduce your products to a new customer base.
So a partner firm might offer your products as part of a competition prize or a supermarket chain may be persuaded to carry your range.
But it's also advisable to hire native communicators to translate your on and offline content and develop new messaging with the correct cultural nuances to appeal to customers — information can get lost in translation even when it's prepared by a fluent foreign-language speaker.
And you may also want to hire a select number of key remote staff in your new territory for effective face-to-face networking and promotions — you'll see returns from this approach without the expense of hiring physical premises.
4. Payroll
Once you're up and running in a few prime international locations you'll need to ensure that your overseas staff are paid promptly, accurately and in a manner that's compliant with the local tax regime.
Cutting corners with rules can ruin your reputation in a new market and regulators will likely take a dim view of foreign firms who flout the law.
But finding a reliable remote global payroll provider saves you the expense of hiring international HR staff while transferring wages securely and rapidly at competitive exchange rates to anywhere in the world.
And the talented new employees you rely on to sustain the success of your business are more likely to stick around when basics like being paid in a timely manner are taken care of.
So there are four tips on going global with your small business — take them on board and you'll conquer the world.
Have you gone global with your small business? Share your tips in the comment section.