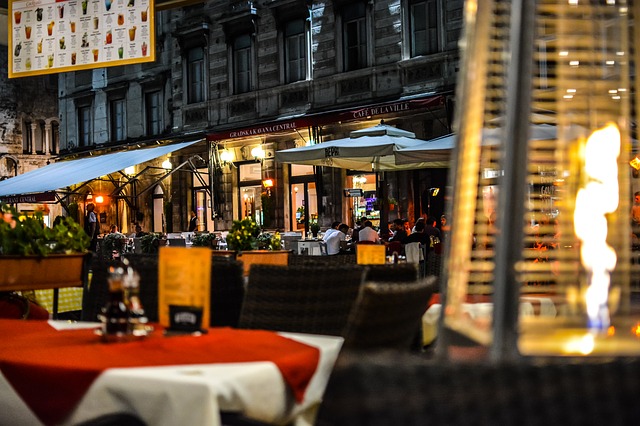 The foodie scene just seems to go from strength to strength in the UK and is supported by a myriad of TV shows, websites and magazines. No wonder then that so many of us are looking for a slice of the action. It is, however, a notoriously difficult sector to break into successfully and it is with this in mind that here we look to offer some essential advice for those looking to open a restaurant.
Serving up Success
It may sound obvious, but the first consideration when looking to open a successful start-up restaurant is the food. With so much competition, if your food isn't great and if it doesn't stand out from the crowd, then think again.
Your food doesn't have to be wildly sophisticated, but it needs to be big on flavour, well-presented and offer a little je ne sais quoi.
Location Location Location
Once you have the perfect menu planned then think about who the most likely audience is for your theatre of food, then pick a location for your restaurant accordingly. No point serving up a storm if people can't get to you or there is nowhere to park. Location is key and so look for areas that can support your business – think busy and vibrant.
Staging and Equipment
Having secured a suitable location and a premises therein, you will need to kit the place out with dining furniture and of course, a kitchen. If you need to keep down your costs, look for a minimal approach to the furniture and décor – as long as the place is comfortable and cosy you can develop the interior over time.
When it comes to the kitchen, however, you must splurge a little. Look to a well-respected catering company for all of your requirements and start to build a relationship with them – this can pay dividends over time.
Front of House
Another factor that can make a huge difference to the success of your start-up restaurant is the staff that you take on to help you. It goes without saying that you will need a great chef, but those who support the chef and those who are customer facing are equally as important.
For example, employing an experienced maître will help you ensure that customers are treated well and will also mean that communication between the restaurant and the kitchen run smoothly – they will also keep the other waiters in line.
Marketing the Restaurant
The way you market your restaurant is also paramount. Start by developing a simple website, one that shows off what you do best and that people can use to book tables. Social media is the obvious way to promote the website, but there are lots of other things you can do.
Hit the streets with samples of your food or even contact some local press and invite them over to check out the areas latest culinary kid on the block.
Starting a restaurant is hard work, but follow a few simple rules and you could be headed towards your first michelin star.