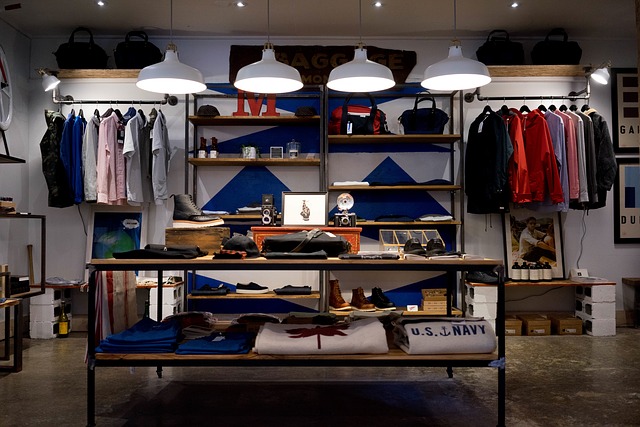 Research has proved that a majority of consumers make their buying decisions right at the store. It is, therefore, critical to spend time and resources to display goods or services in a way that appeals to targeted customers. Appealing displays can promote a slow-moving item, attract new customers, or highlight new arrivals.
While there are thousands of ways to improve product displays, you will be more effective if you focus on improving a few aspects. Here are five smart ideas to transform your products and services display.
1. Group Items on Display
Most customers don't visit a shop to only pick something specific. They are also looking for something surprising, something fresh. If you are a retail business owner, your focus should be to sell a lifestyle. To create a good display, group products by color or themes. An example is grouping products from a specific collection in one sales area. This way, you have a chance of selling more.
Another good example is grouping products that can be used together and display them in one place in a way that offers a fresh look to the customer. This strategy normally works well for Christmas or holiday displays. If you plan to sell Christmas cups, for example, create a cozy Christmas atmosphere by adding tea boxes and candles into the mix.
2. Play with Lighting and Color
Color plays a critical role in luring potential customers. Our brains are naturally hyper-visual, so they link certain emotions to some colors. For instance, orange and red are arousing while green and blue are considered calming. Generally, bold colors are catchy. However, if a neighboring display is already using bright colors, choose a darker color to create a contrast.
Like color, lighting also helps to shape the overall atmosphere and emphasize your products or services. Colored or soft lighting provide depth while hard or strong lighting produce a focal point. You can use spotlighting, up -lighting, track lighting, and Edison lights to draw attention to certain elements. Lighting can also help you communicate your brand more clearly in your store or booth.
When designing lighting composition for your display, apply these three techniques: primary lighting, ambiance lighting, and accent lighting. Primary lighting takes care of the overall illumination while accent lighting draws customers' attention to a specific product or service. Ambiance lighting brings in the dramatic element of lighting. Assemble few inspirations and get it clear how you would like your customer to see your products.
A simple way to improve the looks of an old store is to fit new light bulbs; bulbs give a yellow-brownish light as they age. Such small changes will improve customers' experience in the store, and they will respond by spending more time in the store. Improved lighting will help customers see the colors and quality of your products more easily.
If you looking for a lighting solution that offers cost savings in the long-term, consider LED. They not only last longer than traditional light bulbs, but they also use 75% less energy.
3. Use Tension Fabric Wall Display
The entry of tension fabrics as display stands gained popularity a few years ago, and now tension fabric walls are the go-to choice for many exhibitors. These fabric walls are much lighter and usually, give the appearance that resembles a screen more than a wall. In fact, they can be taken on checked luggage or airplane.
Most tension fabric designers use the aluminum pushpin frame system. This frame is designed for impact and requires minimum effort to set up. A single person can assemble a beautiful wall within a few minutes. This type of display allows you to brand your stand because it comes with counters that share the same styles as the back wall.
Since tension fabric displays are freestanding and portable, you can use them in different locations such as in shopping malls, exhibition halls, retail showrooms, and conferences. It is a perfect display solution if you are looking to display your products or service with a graphic back wall. Since graphics can be changed with ease, the display can come in handy if you intend to frequently change your promotional text. If you wish to improve the overall experience, you can add lighting to the display.
4. Use Mannequins to Idealize Lifestyle and Show Full Theme
Showing mannequins as buff and super strong is something new in the realms of display marketing. Using this strategy helps to idolize how baby boomers perceive themselves; they think they still young and fit. In short, mannequins add value to your design because customers desire to look like them.
In order for the display to get the shopper's attention, use mannequins to showcase the whole theme rather than just one feature. Customers want to see a complete lifestyle solution. For this reason, you have to make them see everything that your products could do for them.
5. Renew your Display on Monthly Basis
Seasons and holiday only last for so long. Therefore, you need to always keep your POP displays looking new and fresh. Moreover, promotional goods and services usually have a short shelf life.
For best results, always feature new arrivals first. If you there are merchandise that has to go together and then keep them together. You don't want to dilute the first appearance. If there are few items left from the old stock, they can be grouped together with new arrivals to give them a fresh look.
Bottom Line
The above are a few of the many simple and smart ideas you can implement to improve the shopping experience at your store or stand. At the end of the day, it all comes down to style preference and budget. As you implement your display ideas, keep in mind that the amount of time customers will spend on your store will depend on how comfortable they feel. Give them a beautiful experience, and they will buy more from you.