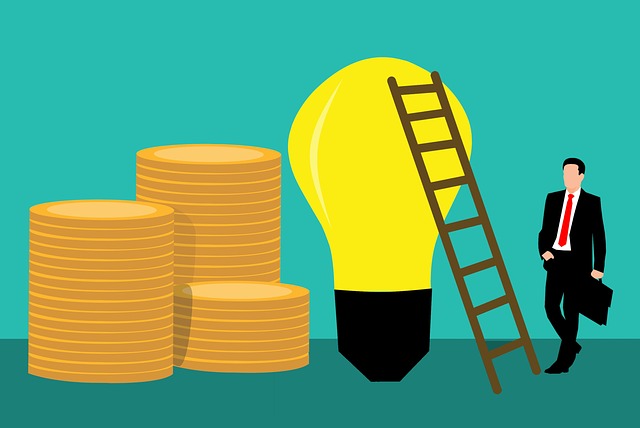 One of the most exciting entrepreneurial paths that an individual can pursue is the development of a health and wellness company. In addition to providing you with the opportunity to pursue economic growth, these companies enable individuals to offer customers products that will improve their mental and physical well-being. To make the most of your entrepreneurial efforts, it's immensely important for you to know how to build your company in a manner that will optimize key factors such as conversion and customer retention. Use some or all of the following seven tips to get your company going and growing now:
1. Research, Research, Research
If you're really serious about building your health and wellness company, put research on your to do list right away. The more you know about things like which products people are most likely to buy and what strategies your competitors are using, the more effective you'll be with key aspects of the business-building process such as product development and marketing. In some cases, it may be prudent and productive to hire an individual whose sole task will be to conduct research and then present the findings to you and your board.
2. Know Your Competitor
As mentioned above, knowing your competitor plays an integral role in the business development process. This is the case for many reasons, including the fact that carefully, continually studying your competitor can help you identify which of their strategies are effective so that you can use them in your own development processes. Additionally, studying your competitor regularly is important because doing so enables you to see their weaknesses and avoid making mistakes that have held them back. For example, your research may reveal that your competitor has experienced substantive success with a product development and marketing strategy that involves white label supplements. This process involves having one's supplements manufactured by someone and then selling and marketing them under your brand name. This process can be effective for many reasons, including the fact that it can cut down on costs by eliminating the process of making your own proprietary line.
3. Develop An Online Marketing Campaign
In a world where millions of people regularly use the internet to buy almost anything under the sun, business owners who are serious about conversion optimization should make online marketing a top priority. Luckily, digital advertising can be one of the simplest and most cost-effective components of your business-building process. This is the case because there are numerous digital marketing strategies or platforms that cost little or nothing. An example would be the use of social media channels like Twitter to advertise your brand. Developing and maintaining a Twitter account is still free and provides the business owner with the ability to connect with thousands of people in a matter of moments.
If you decide to take the Twitter platform and run with it, know that there are numerous strategies you can implement to optimize your likelihood of connecting with and converting people. One of them is the Twitter poll. Twitter polls are incredible marketing tools for at least three reasons. First, they enable business owners to communicate with their audience in an immediate manner. Second, the poll question and answer is public, meaning that people outside of your immediate target market population should be able to see your original tweet as well as the responses. Third, you can use the findings of your Twitter poll as research which enables you to make more informed, strategic decisions in the future.
Note that social media marketing is not the only internet advertising tool available to you. Some of the others include content development, online reputation management, and blog work.
4. Branding, Branding, Branding
As noted in Entrepreneur, branding is an advertising process which involves creating designs, symbols or names that distinguish one's products from other products. Branding is an immensely important component of the business development process because it helps prospective customers recognize your brand, which in turn can make them more likely to purchase your good as opposed to a product that they are entirely unfamiliar with. The branding process can incorporate many things, including the development of a highly unique, distinct logo that you place on all your marketing material.
5. Place Primacy On Employee Development
If you're really serious about building a health and wellness company, make sure that you place primacy on employee development. Doing so is immensely important because your staff plays an integral role in shaping your company's culture. Additionally, the way you treat your employees can determine how committed they are to your company. Finally, employee development is a methodology through which you can ensure that your staff has all of the skills necessary to complete their work-related assignments with excellence and expedience. With all of this in mind, it's a good idea to make employee development a top priority.
Luckily, there are hundreds of strategies you can use to keep your staff on track to perpetual professional growth. One is utilizing evaluation forms to determine their strengths and weaknesses. You can discuss the results of the evaluations in one-on-one meetings with your employees. Also note that teaching employees how to operate effectively in a group while maintaining their own personality and individual work ethic plays a crucial role in development. Therefore, strategies that promote group cohesion should be a central component of the employee development process.
6. Utilize Business Consulting Services
Another strategy you can utilize to build your health and wellness company is utilizing business consulting services. These services are helpful because they enable you to have your company carefully analyzed and optimized by a team of business experts. These individuals can typically examine and improve almost every aspect of your business. This will include your marketing strategies, product development processes, employee retention strategies, etc. Remember that even if you are a business expert, the benefit of business consulting services is that they enable you to attain another perspective on how you're operating. This will prevent you from having dreaded "blind spots" which preclude you from recognizing shortcomings that prevent you from optimizing conversion rates.
7. Make Customer Feedback A Top Priority
Customer feedback is an important part of the business growth model at any stage of development. However, it is particularly important during the incipient stages of a company's development. This is the case because knowing what your customers do and don't like will play an integral role in helping you carefully cultivate and optimize your products in a manner that will optimize sales. Also know that the customer feedback process isn't confined to the client's assessments and observations about products. It can also include feedback on things like your hours of operation, level of customer service, timeliness in responding to their questions or requests, etc. In short, any component of your business process is subject to the customer's critique. Review customer feedback regularly and take it seriously so that you can know how to connect with and convert more and more people. While there are numerous customer feedback strategies out there, some people find questionnaires and surveys to be particularly effective.
Start Building Now!
If you're serious about developing a top notch health and wellness company, know that you can. To get things going and growing right now, use some or all of the tips outlined above!