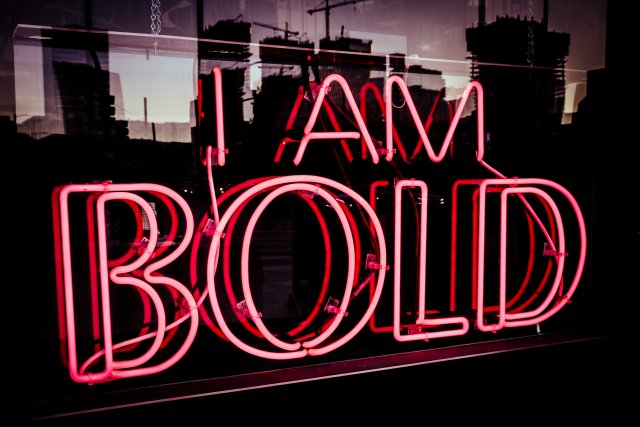 Competition today includes the online world, e-commerce, and global markets, it's no wonder that trying to create a stand-out business in an aggressive market can feel very overwhelming.  It is not, however, impossible. Here are five core marketing tips to help you build a brand that is modern and distinct from the rest.
1. Memorable Branding
Branding is everything. It involves carefully designing your business features from your logo and web design, social media marketing to your product packaging and promotional materials. You want to make sure you develop a brand image that communicates your values and your competitive edge rather than just looking aesthetically pleasing or in the worst case – forgettable!
If you don't have a devoted marketing manager or the time to devote to branding personally, you should consult with a creative brand design agency to handle it on our behalf. Your brand is a reflection of your business, so you need to make sure it does it justice and stands out in the right way.
2. Establish Your USP
For better branding and effective marketing measures, it's crucial that you set a clear, established point of difference in the first place. Then, you emphasize it as your Unique Selling Point or USP. This process will have, ideally, started while you were developing the product or service that your business is based around. Go deeper with market research and analysis on how and why your target market chooses your business and what voice and messaging you want your business to reflect.
3. Use Networking To Increase Visibility
While forming professional networks and relationships is important, spending time at networking activities is also a great way to market your business. Attend events that your target market and customers will be interested in like trade shows, conventions, and other industry events. Speaking at or sponsoring an event is a great way to put your business on a pedestal as a leader in your field. Otherwise, holding a stall or just having good conversations will help increase your visibility too. Just make sure you have a lot of quality business cards in line with your brand to hand out!
4. Verify and Update Your Business Profiles
It is 2019; we are far beyond justifying why a business needs social media marketing. Once you've established yourself on the social media platforms most-used by your target audience, make sure you update your profile, so it always contains accurate information about your business. These details include updating map address and photographs, web pages that list your team members and their positions and your products or services. Verifying your business profiles is another way to add credentials and enhance your online reputation.
5. Embrace Social Responsibility
Now we are more connected than ever, people, in general, are more conscious of social issues, from environmental matters to poverty and socioeconomic problems. Consumers, in effect, are more aware of the ethical concerns of businesses. You don't need to turn your business into a not-for-profit or charity to stand out as a social-conscious choice. You can start by supporting your favorite charities or a local cause through a sponsorship deal, or begin a campaign where a percentage profit of a particular product or service you sell,  is donated to a charitable cause.
The most important rule of creating a stand-out brand is ensuring your business and customer service is consistent and follows through with the values you promote. Follow through on these five steps, and you will, over time, see your business flourish.