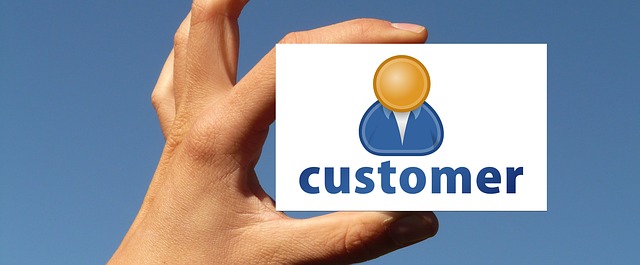 Gaining clients loyalty should be your main goal as a business owner or an entrepreneur. For your business or organization to grow from being a local business to being an international business, you need loyal and supportive customers. As a business owner, it is your responsibility to ensure that your company or organization is meeting the demands and needs of your clients. Also, ensure that you are on top of your game when it comes to customer service as it will help you attract more clients as well as gain the customer's trust. Here are some of the things you can do to reward your loyal customers.
1. Offer your clients discounts
Loyal customers are always willing and ready to purchase your products and services; thus why you should offer discounts from time to time. Offering discounts to loyal customers is important as it will help you attract more clients as well as retain your clients. Your clients feel appreciated and valued every time they get a discount. For example, if your company deals with phone covers, you can decide to give your client a few pieces at a discount, or you reduce the price on some of the products.
2. Buy gifts for your loyal clients
Offering your customers surprise gifts is one of the best ways to reward your loyal clients. Ensure that you have a good relationship with your loyal clients to know when they have their birthdays; thus you can give them a birthday gift. Besides everyone loves gifts especially during their birthdays or other special occasions. Ensure that the gift has a thank you note that shows that you appreciate their loyalty to your company/organization. However, for you to buy gifts for customers, you have to know more about their personality, their tastes as well as their preferences. If you know that your client loves traveling, your best bet is the gift of air travel. That way, you don't have to stress about whether or not they'll like the gift. You can't go wrong with a gift that will satisfy your client's desires!
3. Give your loyal customers the priority to try the new products and services from your organization
It's advisable that before you launch a product, you ensure that your loyal customers have tried it out. Giving your clients the priority helps you know if the products are good and if it will meet the needs of your customers. Loyal clients will always tell you the truth about the products; thus why you should give them the priority when it comes to services and products. Asking for feedback from trusted clients makes them feel valued and gives them a sense of ownership.
4. Invite Clients To Special Organization Events
Most of the companies or organizations today hold events or parties especially the end of year party. It's important that you invite you're some of your loyal clients to such events. Inviting clients to special events will help them learn more about the company and will also create a good reputation for the company. However, it is important that you inform the clients early enough through invitations cards, emails or a phone call. Also tell your trusted clients to invite their friends or relatives to the company's event as it will help you get more referrals, network and understand your clients.
5. Respond To Client's Feedback About Your Services And Products
Responding to feedback is the key to ensuring that you maintain your loyal clients and attract more. Customers feedback is important as it helps you offer better services and products as well as help you to create long-term business relationships with clients. As a business owner ensure that clients feel free to talk to the company about the products and if there is an issue to ensure that it is fixed. Also when you don't get feedback from clients ensure that you reach out to them and get their opinions about your services and products. There are so many ways that you can use to get feedback from clients such as sending them messages online, giving them questionnaires, emails, websites among others. Customers appreciate being listened too, and your responsiveness will help you increase the number of clients.
6. Reward Loyal Clients For Referrals
In most cases, loyal clients are always active when it comes to recommending your company to friends and relatives especially when they get quality service. It's good that you reward them and give them bonuses for every client they refer. Rewarding loyal clients will not only increase the number of clients in your company but will also motivate your loyal clients to keep coming back and getting more referrals.
A business cannot run without clients; thus why it is important that you retain as well as appreciate loyal clients. These are some of the ways that you can to reward your loyal clients.