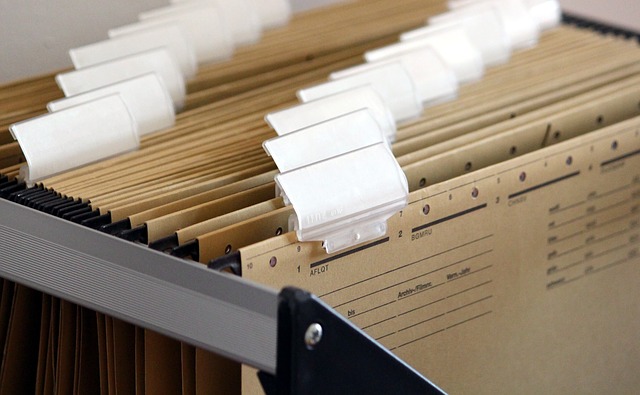 Untidy, messy office due to a pile of paper stacks doesn't create a proper environment for working. Employees give a significant portion of their time in work, if the office doesn't feel welcoming, then that's a problem of the management. If the employees do not feel the urge while completing a job, then eventually the productivity gets hampered.
On the other hand, messy office means one needs to go through a lot of items to find out what that person was looking for, which itself is very time-consuming. Wasting of time leads to delaying, which ultimately results in low productivity.
To have a neat and clean office, other than maintaining the hygiene, the first task is managing the files. If you require a document on an urgent basis, and you don't need to search through many folders for the same, then that is indeed a good sign of progress.
So, acquiring desired productivity, making the office's environment a happy place to work in are the answers to why is file management important. A few guidelines are given below to assist you in managing your files effectively.
If you are continuing your work process with the paper documents, then there are few tips for you also.
Do not overstuff
Using paper documents can be a cause of mess; overstuffing your desk and cabinet is a bad sign. First of all, you have to go through a huge number of documents to search for a particular one, which can take so much time. In this way, your productivity can get hampered. To prevent the overstuffing, you should get rid of those documents which you would not need ever in the future. Storing your files in the drawers in lean format can make your data easily accessible. Plus cleaning your office is a definite solution for having positivity in your workplace.
Color Code Files
Sort out all the files of yours and categorize them into a few major categories. Like all your employees' details including their resume, salary details can be classified in the "HR" group or folder, whereas all your finance-related documents can be in "finance" folder. Maintain those folders by color-coding them, like all HR related documents can be in red folders, and financial reports can be in yellow folders. Make sure that the categories you have chosen are the primary or main category, otherwise using a lot of numbers of colors can cause confusion.
Now for convenience, the concepts of digital documents have been evolved. However, the effective managing of the digital document is also required to work with ease.
A centralized place to store data
If all your documents or data is stored in various drives on your hard disk, then it is obviously going to be a problem while retrieving. On the other hand, saving files in multiple drives in your computer can slow down the machine. If any technical malfunction occurs, then there can be chances for data loss. Create a major folder in a particular drive to have only one destination for all your documents.
Create a hierarchy of folder while storing data
Save your documents in the major folder by having several sub-folders into it. So whenever you try to extract documents, you can find the documents quickly if you simply follow the hierarchy. For example, if you save your company's invoice in a subfolder named "invoice," then you can retrieve the required data instantly if you are searching in the right folder. Let's dig out how to retrieve them from this article on Your Story.
File Naming Convention
Often we save the files using random names or by using an abbreviation, and forget the abbreviation after some times. This creates a problem when we are in urgent need of the file but cannot remember that file name. Using proper file names can provide a solution to such issues. If a file name is justifying the purpose of the file, then it becomes quite straight-forward when searching the same. As in the previous point, the invoices are getting stored in a particular sub-folder named "invoice," but a company can have plenty of invoices. If the file name of the invoice files can be named using the date or month, then while searching for a particular month's invoice, one can get that quickly.
Keeping the data secure
Securing paper documents can be a daunting task because those documents can easily get stolen or damaged due to natural causes like pest attack, fire, moisture. However, you can secure your digital documents by using strong passwords. While transferring the data via any electronic medium like e-mailing or any other file transferring process, make sure you are encrypting the data. On the other hand, programming like limiting the access is also possible for some confidential documents; so only the authorized persons can have the permission to handle such documents.
Controlling the document's version
Generally, the proposals or contract files have their own templates can have multiple versions because a company can approach or deal with several clients. The version of the documents needs to be controlled because updating a document can change the entire document, which can be a reason for great confusion or worse, like data loss. Saving each of the files under new names is the only solution for this problem.
Having effective file management is one of the key solutions for any successful business. Implementing a logical yet simple system to continue your work process without any stress or any delay can actually cause growth and expansion of your business. It is high time for accepting or embracing the advantages of technology for progressing in your journey.