10 Ways to Have More Fun with Your Remote Team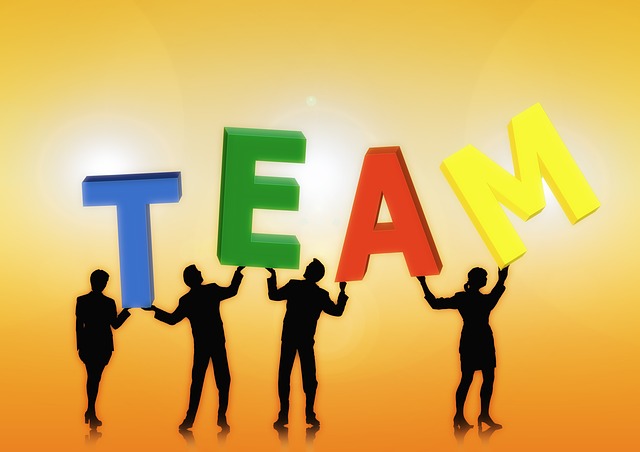 The virtual office is now a reality. A significant percentage of the workforce telecommutes and even many regular office goers now do as much as a third of their work online or remotely. This creates new opportunities and challenges for office managers and supervisors as well as employees. On the one hand, one of the best things about working remotely is the flexibility workers have to set their own schedules.
Most telecommuters are also happy to miss the real world commute along with the traffic, bad weather and grumpy fellow commuters. When employees can set their own schedules, they tend to be more productive and creative. On the other hand, the virtual office can be very isolating, and it can be difficult for workers to stay motivated and disciplined. However, there are many strategies that you can use to overcome these challenges, and to have fun in the process.
Virtual fun is a motivational strategy
With all the online tools and apps now available for the virtual office, it can be a fun and productive place. After all, with the proliferation of social media sites, people are used to making social connections online. They've become accustomed to the online environment as a setting for fun activities like games, friendly competitions, and quizzes. Many of these can be easily adapted to the world of the virtual office.
Planning fun events and activities for your remote team has a serious element to it as well. Just as in a real world office, virtual office managers must build and promote team spirit, motivate workers to do their best, help to structure the work week and mark the annual calendar of significant holidays. New hires must be on boarded and learn their way around. Workers need a place where they can meet and talk informally.
The online world has all kinds of apps and tools to help your team stay connected and productive. Another great advantage of the online environment is the kind of flexibility it gives people to interact at their own convenience. So even if they have to run errands, there's no need for anyone to miss the virtual office holiday party. New hires can refer back to the archive of conversations at the virtual water cooler to get up to speed.
With this in mind, here's a round up of the ten best practices (so far) for making the virtual office a more fun and productive place.
1. Team building
Virtual offices need team building too, and you can easily adapt some typical strategies for online workers. Games are always a good way to bring people together, and sometimes the sillier the games the better. Of course, all games have a hidden kernel of truth to take away. Story-building, where each person contributes one line to the plot, is an easy game to play online and comes up with some hilarious and unexpected results.
2. Create a water cooler or online space for employees to hang out
Peer to peer conversations are one of the most important ways for office workers to be socialized into a work culture, find answers to any questions they may have, and even to occasionally letoff steam. Online forums can be used to make a virtual water cooler space, where workers can chat, ask and answer questions, or just wax philosophical – it's all good. Online work forums help employees get past that sense of isolation that is a necessary part of the virtual office. The best thing about the online environment is that previous conversations can be preserved, making the virtual water cooler an important on boarding resource for new employees.
3. Friendly competitions
These can be serious and productivity-related, like the most assignments completed each week, or silly, like the best photo caption. They help to break the routine or to make it more meaningful, depending on the type of activity you choose.
4. Holiday parties push the fun up an extra notch
Office holiday parties have a mythology of their own, and it's easy to carry this over into the virtual world. In fact, because the virtual office is usually multicultural and has team members from all over the world, you have that many more holidays to celebrate. Sharing holiday themed pictures, videos, blogs and more can be way for people to learn about other cultures and their own. Gifts like cards for online retailers, tickets, meals and more will be appreciated too.
5. Bring your kid (or pet) to work
This idea is a surefire winner. After all, there's nothing people like to do better than share cute kid and pet pictures online. Sharing these with work colleagues gives people a face and a story, and spreads good cheer in an online environment.
6. Fundraiser for your favorite charity
Raising money for charities is another great team building tactic. Nothing brings people together like helping others. You can poll workers for which causes they would like to support.
7. Get fit
As every telecommuter knows, keeping fit and healthy while working from home can be especially challenging. Again, motivation is the key, and you can create a virtual space where workers can share their fitness goals and their progress in meeting these. As well as weekly stats from fitness trackers like Fit-bit and Gar-min, they can post healthy recipes, workout tips, and exercise playlists. Teamwork counts, and travels from one sphere to another easily.
8. Videoconferencing
Team meetings and one-on-one chats can be important tools for productivity and motivation, and there are a whole range of apps and online tools that make these possible. This is an easy way to update all team members on current and upcoming projects, and to connect with individual workers.
9. Professional development
Online conferences, training modules and workshops can all help your workers grow and advance in their careers. Their improved skills will give your business the edge it needs in this highly competitive world.
10. Employee recognition
Employee recognition and rewards are one of the best ways to promote worker loyalty and job satisfaction. This is true of the virtual office as well, and rewards can be gift cards or opportunities for professional development.
When work is fun, people are at their creative and productive best. Team building, silly games, and holiday parties all create a rapport between virtual team members that will spill over into work projects. Fun activities can cut down on the sense of isolation experienced by remote workers, and improve communications across all fronts. Adding an element of fun to work will give your virtual office the edge it needs to succeed.