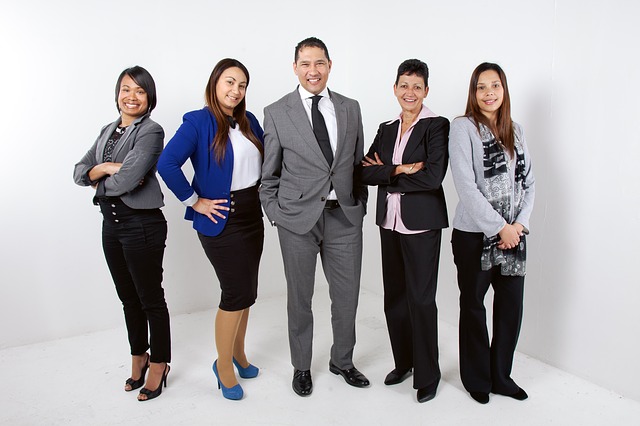 Engaged employees increase the competitive edge of any company. They demonstrate maximum dynamism which promotes their growth as well as the growth of the company. But not many people know how to handle and mentor employees. It is critical for every company to keep its employees satisfied with their jobs so that the performance of the employees never slackens.
If the goal of employee engagement has to be met, then the following things have to be kept in mind:
Communication:
Communication should be clear and transparent at all levels. If employees do not know their targets and have no understanding of the future of their efforts, they will be demotivated and confused about their individual targets. If an individual has no individual target at his workplace he will not be able to contribute anything concrete towards the growth of the company. Refrain from sharing false information. Once they get to know the actual facts and figures you will able to instill a sense of ownership. The employees should feel that it is their company as well.
Feedback:
Always obtain feedback. Set up feedback review teams who can coordinate feedback sessions after every three months. In this way they will be able to come up with any sort of grievance that they might have against the management. Feedback should always be both ways. The supervisor can give his feedback while the employees can also share their feedback about the supervisor. Encourage positive feedback so that everyone is inspired to work more diligently. Recognize both the financial and non-financial achievements of the staffs.
Innovation:
If a company leads in innovation, it increases its progression. Sometimes excellent business ideas can come from employees. Create a portal where employees can log ideas. Recognize the best ideas and implement them. In this way not only the business will improve but a competition to excel will also develop among the fellow employees.
Teamwork:
A company cannot operate if its team members continuously disagree with each other on every issue. Team building activities promote mutual cooperation and trust among the team members. If the employees work together as a team then they will be able to deliver better results with minimum defects. Organize team events and seminars so that the team members cultivate a comfort level and the work environment is improved.
Sense of Empowerment:
It is the manager's responsibility to develop a sense of accountability among the employees. He should understand that his job is to make everyone perform. He should not solve every business problem. Rather he should ask his team members to try and solve it and show his reliability on his team members. Later he needs to recognize their efforts as well. In this way the team will become more involved in their work and will achieve better results.
Compensation and Benefits:
The compensation the firm provides should be in alignment with the employee's contribution towards the development of the firm. There should be marked differences between benefits for excellent employees and average employees. If an employee does not receive his entitled benefits he will lose motivation to work. He may also move to some other company in search of better opportunities.
Retrain or remove inefficient managers:
One bad manager can affect multiple levels of an organization. He can bring down the morale of the most talented and dedicated employees of the firm. They will either leave the company or will refuse to work under his leadership. Get rid of poor management or if it is possible retrain the managers. Good managers will be able to make the best out of each employee and increase satisfaction level in the team.