3 Quick Ways to Get Customers to Leave Reviews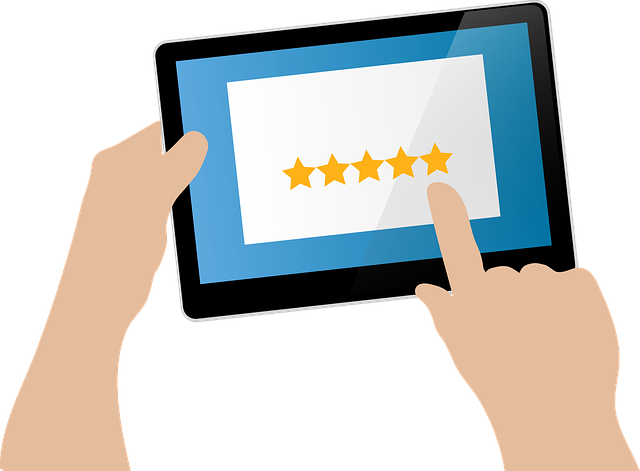 Customer reviews and testimonials are powerful. Consumers trust online reviews almost as much as a personal recommendation. A survey found that 88% of consumers feel this way. Businesses that have a web presence need to get feedback from their customers.
But how can businesses get customers to leave reviews?
1. Follow Up Emails After Service Completion
Business owners can encourage their customers to leave reviews with a little reminder. I went to a local doctor's office, and when the appointment was over, I went home and received an email with the following:
A place for me to leave a rating for the service I received.
A short paragraph asking for me to review the service.
Links to the company's Yelp and Google page.
The truth is that I wouldn't have left the review I left if I wasn't reminded. I didn't feel like spending the time to find the doctor's Google or Yelp listing, and I would have never left a review if it wasn't for a reminder.
You can setup a reminder by simply capturing the customer's email address when they walk through the door or sign up for an appointment. You'll then need to setup some form of an email sequence or template to ask for reviews.
It's that simple.
2. Real Time Reviews
People are glued to their smartphones. You can do everything from banking to paying your bills and chatting with your friend across the world right on your smartphone. And now you can also ask consumers to leave reviews right through text.
Google reviews for business works like this:
Send a text to your customer's cell phone
Ask the customer to recommend your business
Reviews are posted on Google, or the social network of your choice
You can have the text message sent when the customer leaves your office or when you're done rendering your service. It's simple and easy to use. Links will be provided right to your account to leave a review.
And you can even let your customers "unsubscribe" to ensure that you're not breaking any anti-spam laws.
Text messages connect directly to the customer. I recommend asking for the customer's cell phone number when they first schedule a service. Just remember to not abuse this information.
3. Make Reviews Part of the Process
It's important to make reviews part of the process. You can be a plumber that asks for a review after the service is complete, or you can sell a product and ask for a review after the person makes a purchase.
But how can you make this work?
Ask for reviews after a service is rendered and fresh in the customer's mind.
Ask for reviews several days after a product is purchased.
When selling a product, you can "wow" the customer with follow-up emails explaining how to use the product and asking how the customer is enjoying your product. Ask the customer how you can help them overcome any problems they're having.
Satisfying the customer and then asking for a review will often net you a great review and a customer for life.
If you have employees, you can also encourage them to ask customers for reviews by offering an incentive program. Employees could earn $5 a review – or whatever value you're putting on your reviews.