3 Ways to Brighten Up Your Home or Office Space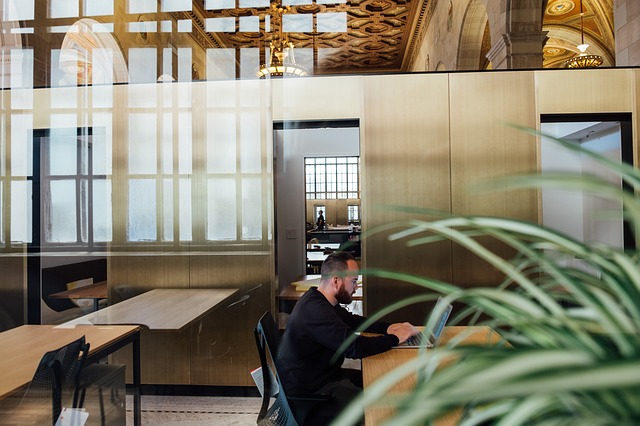 If you have recently decided to work from home (either as a freelancer or as part of a flexible job role), you will have joined a thriving army of British citizens that swelled to 1.5 million last year.
Creating a viable office space at home can be challenging, however, particularly when attempting to establish a segregated workspace that is fit for purpose.
It can also be difficult to create an engaging workspace at home, so here are some tips to brighten up your office:
1. Include Plants in the Office
Including plants in your office space brings multiple benefits, particularly in terms of creating a colourful, light and airy space. There is a diverse range of plants available to to suit your tastes, including some which boast bold colour contrasts and others that offer pastel shades.
Plants are also known to create a productive and positive workplace, as they help to alleviate emotional afflictions such as tension, anxiety and depression.
According to studies, offices with plants saw a 37% reduction in reports of tension and anxiety over time, while these locations also recorded a 58% decline in instances of depression.
2. Install Glass Balustrades if Possible
If you are unfamiliar with glass balustrades, these are stylish and professional panels that add an air of professionalism to your workspace. By installing these in your home office, you can establish a segregated and productive space that has a clearly defined purpose.
You can even purchase frameless glass balustrades in the modern age, and these products boast an exceptional design that creates a truly high-end space.
The application of glass in your office also optimises the impact of any natural light that seeps in, creating the illusion of space and boosting productivity as a result.
3. Use the Psychology of Colour to Define Your Mood
The psychology of colour can be a powerful thing, as each individual shade or tone is capable of eliciting a specific emotion. You can leverage this principle to create a truly empowering office space, and one that cultivates the right mind-set to complete work.
As a general rule, you should probably avoid using overt colours such as red, as these can be overpowering and create distracting feelings of anger and passion.
Conversely, bright yellows can be used to inspire optimism and confidence, although you should use this shade sparingly and in conjunction with calming pastel shades such as light blue and mint green.
Would you like to receive similar articles by email?