3 Ways To Take Charge Of Your Marketing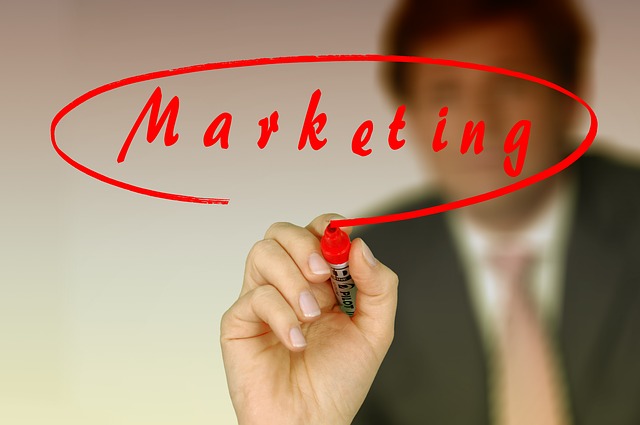 Many astute business people don't consider marketing as merely an important part of their business—they consider it to be their business. In a sense, every business is a marketing business. Everything in your business depends on your marketing. If your marketing is below par, it doesn't matter how well every other aspect of your business works. In the final analysis, if you're not marketing your business enough, you won't generate enough sales to stay in business.
When marketing, you should not simply rely on a monolithic strategy. Instead, you need a diverse number of ways to generate leads. By diversifying your marketing techniques, you can reach many more people in your target demographic. While, of course, you don't want to overdo it, especially if you are a small company with limited resources of time and money, focus on at least 3 proven ways to generate as many leads as possible. For instance, consider attending trade shows, going to events that help you build your business network, and develop a few basic techniques to establish an online presence.
Attend Trade Shows
One proven technique you can use at trade shows to win your audience over is to give away free stuff.  It's a simple method, but it works remarkably well. You can make more people aware of your brand by giving away free promotional items. These items don't have to be related to your product, but can simply be useful items. For instance, if you're running a supplement company, you don't have to go to the expense of making hundreds of sample packages of your products. You can simply give away activewear t-shirts with your name on it. Imagine how effective it would be to give away bella & canvas 3001c unisex jersey-style short sleeve t-shirts with your company name and slogan on it. Visitors to your booth would advertise your business simply by donning on these attractive t-shirts.
Think of attending a trade show in your industry. Since trade shows are organized around a specific market, they tend to preselect your target market. If, for example, you go to a technology trade show, most of the people there will be interested in the latest technological innovation and be open to watching your demonstrations. As a result of interacting with your target market, you are more likely to get people to buy what you're offering, sign up for your email list, and follow you on social media.
Go to Business Networking Events
Most business networking events that you will attend will be organized around a common interest, and they are arranged in a way where it is easy for participants to get to know each other.
As you get to know people in your business community, you can exchange contact information and refer customers to each other. Networking events give you a chance to let other companies know about your business and how it can help serve them directly (business-to-business) or how it can serve their customers (business-to-customer).
Build an Online Presence
Building your own website is a cost-effective way to create your online presence. It has the same effect as opening up an office or setting up a store because you're creating a place for people to visit your business. You can further increase the visibility of your brand through content marketing, and one of the fastest and easiest ways to do this is through blogging. Another thing you'll want to do is to create profiles on major social media websites like Twitter, Facebook, Google +, and LinkedIn.
A Final Tip
When trying to develop your own unique approach to marketing your business, you'll need to test every technique to discover for yourself if it will work for your business. You'll find that many ideas that you thought were good, didn't pan out the way you had expected. Meanwhile, others that you thought wouldn't work, turn out to offer a positive return on your investment. Refine your marketing over time by dropping the ideas that fail and building on those that work.
Would you like to receive similar articles by email?