3 Ways Your Content Can Foster Brand Trust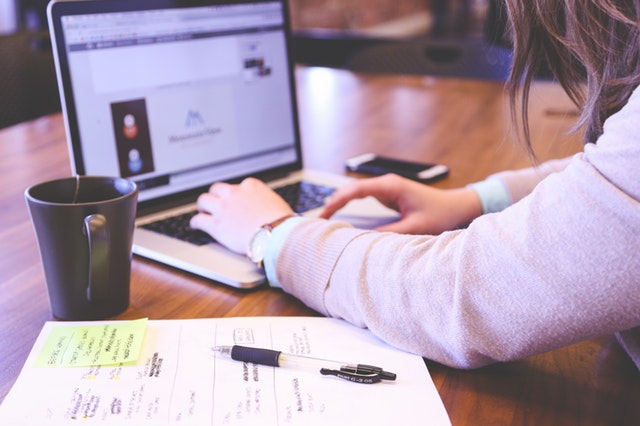 Customers are generally distrustful of corporate entities, and this can make brand loyalty hard to come by. Thoughtless business practices have hurt customer relationships, and businesses have further failed to hold themselves accountable in corporate dealings. Studies have confirmed that CEOs at large make decisions at the expense of their workers to satisfy their own greed.
With this in mind, businesses in 2019 need to show they are not another unethical entity out to take advantage of consumers. Digital marketing can make this possible with its ability to engage target audiences. Content marketing is a crucial form of digital marketing that may allow businesses to do this. It's incredibly vital to connecting with customers on a personal level. By doing so, you may create trust between them and your brand.
But how can content marketing be catered to an audience in order to build this relationship? More specifically, how can content efforts build a brand personality that people want to give their time and funds to? There are multiple ways to do this, and we are going to cover three of them: transparency, communication, and maintenance.
1. Transparency
Modern branding techniques have often included deceptive claims to attract consumers. This has resulted in unmet promises and disappointed customers. For this reason, any list of content marketing trends for 2019 is probably going to include transparency. This is a reactionary inclusion to the aforementioned corporate greed, and a massive upheaval of traditional marketing practice.
A lot of this may be done through honorable business practices. Dan LaCivita from First Born explained this concept to Forbes:
"The most successful brands are able to build trust by reducing the gap between a brand promise and its delivery. Whether that's through investing in data security, crowdsourcing new products from customer feedback or implementing socially conscious practices across an entire supply chain, such tactics help leading brands deliver trust and a superior user experience."
This means that businesses can seek customer insight on how their products can be made better and openly keep consumers in mind. An important way to express this is through digital content. A business is only run by people, after all. Content allows consumers the chance to see that human element so they are able to trust them more.
However, there may be something to say for brand influencers building their following by showing personal transparency. Entrepreneur highlighted Pat Flynn from Smart Income Blog as a great example of this, noting that "When he was first getting started, he didn't see many entrepreneurs talking openly and honestly about their journey …. So he decided to be that entrepreneur." Flynn built his brand loyalty by sharing who he was as a human and how hard it was to build his brand, rather than operating behind a logo. He continues to successfully point more and more traffic to his own website and is considered an influencer in the money-making business niche.
This transparency is notable in a world where so many people have tried to "fake it 'til they make it." There are a lot of ups and downs along the way that businesses have tried to hide. They believe that saving face will give them an air of professionalism, but consumers already know that their favorite brands are not perfect. Thus, they tend to respond well to a human branding element.
2. Communication
The backbone of transparency and trustworthiness with customers comes down to the personal relationship that brands are able to build with their target market. This can be reached by keeping a customer-centric mindset. This often means utilizing practices and tools that put the customer first, engaging with them individually and catering to their needs. This can build loyalty and is very important for a brand's longevity.
Because of the local or community-oriented nature that most of them were created in, small businesses have an advantage with building personal relationships with their customers. For instance, the targeted nature of their products often apply to niche customers, and this makes a niche brand become an easy influencer if they play their cards right. Do not be mistaken – location is still very important for brand loyalty, even in the digital age.
Locality helps consumers feel comfortable. It offers a sense of familiarity that encourages them to be a returning customer for a company or organization. In simpler terms, it helps them to feel safe supporting a brand. The products and services they're paying for are provided by people just like themselves.
Though it's easier for small businesses to manage these relationships, there are corporations that have done a stellar job of it as well — especially in the fast food business. Companies like Wendy's, McDonalds, and their competitors are good at engaging customers and relating to them with humor, similar interests, and by addressing their concerns. When customers have issues with their orders and complain on Twitter, most fast food corporations are quick to reach out. This has been crucial to their continued success through economic ups and downs, and smaller businesses can take note.
3. Maintenance
Once trust is initially established, it can be difficult for a business to keep. Instances of good behavior or customer-focused work cannot be rare or anecdotal — they have to be consistent within a company's pattern of operations. Unethical work, cruel treatment of employees, and news of faulty services will get around — especially in the age of social media. For this reason, establishing a good reputation and keeping it is crucial for brand loyalty.
Content marketing is a unique factor in this because it connects to people so personally. Studies say that people spend a good amount of their time on the internet consuming content. Because of this, they will often use social platforms to respond. As the content creator and somewhat of a brand connoisseur or manager, it's important to engage with these responses. Engagement also means satisfying people's concerns to the best of your abilities.
This may look different from platform to platform, but in general it requires answering questions, "liking" comments, and fulfilling a target's needs. Additionally, more content will always be necessary. People value consistency and reliability. Therefore, brand trust can be established by letting customers know that you care about their experience and won't abandon them when it threatens your name.
This does, however, require more caution on a business's part. It's not just maintaining content and communication, but showing consumers that you care about their well being as it relates to your services. For instance, no engagement with your content should ever compromise someone's internet security, and cybersecurity for all businesses is vital right now. You need to be trustworthy with customer information in addition to delivering on your product promises. If you can utilize these practices, you may keep good faith with them.
Summary
Your brand can foster trust if you're able to treat customers right and put them first. This requires letting your guard down a bit and showing transparency about your journey and struggles. People need to know they are trusting good people with their products and services. Once they do, they'll likely keep coming back. Building these relationships will help you to maintain a positive reputation. Remember: trust is essential to brand longevity.
Would you like to receive similar articles by email?