4 Business Benefits of Using a Recruitment Agency to Hire Top Talent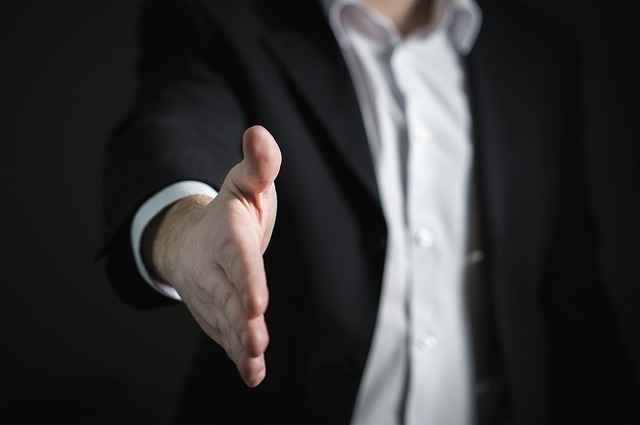 As a business owner, your vision for your firm will affect everything. A such, it is crucial for you to find and hire employees who share the same vision and can help take your business forward.
This is still important even when you intend to outsource freelancers and contractors. It pays to get the right people, whether you are looking for someone to do short-term or long-term contract work for you.
With thoughtful planning, you can easily determine your requirements, look for the right people, and narrow down your choices. You'll eventually find the right employees for the role you are offering.
The use of a top recruitment agency can be your best option for hiring the right people for your business.
Recruitment consultants have the skills, tools and systems to locate qualified people who didn't hear about the vacant role because more and more job applicants are now finding their way to such agencies.
What is a Recruitment Agency?
A recruitment firm acts as an intermediary between the company searching for employees and a job seeker looking for employment. Its main function is to find the best candidate for a job opening.
Once the recruiters find a potential candidate for a vacant job, they will screen the resume and other pertinent information about the candidate.
If the candidate's profile matches the job description, the recruiters will then plan an interview to discuss the needs and skills of the candidate. If this is a success, the job applicant will be interviewed by the client.
The client still has the final decision whether to hire the potential candidate or not. However, the recruitment agency monitors the entire application process.
Below are the four advantages of using a recruitment agency now:
1. Make more informed decisions
With their extensive knowledge of the market, recruitment specialists can provide you with insights about what is happening in the industry. They know the available talent, how to reach to them, where they are, career expectations, salary rates, hiring complexities and available skill-sets.
If you are having a hard time looking for the best employees, they can act as collaborators and partners and remain your ears and eyes in the market.
2. Gain access to a wider pool of applicants
The right people for your business are out there somewhere. This fact will not help you if you can't locate them. By using the services of a reputable recruitment agency, you'll have ease of access to a pool of applicants who are ready and screened for you to meet. This way, you can quickly and correctly fill your positions.
But having access to a pool of applicants is not enough. You will also need the assistance of the best recruitment agents who can connect you with workers who have the right experience, skills, and educational background that meet your job specifications.
You just have to handpick the employees that meet or even exceed your expectations instead of sorting through the hundreds of resumes from unqualified applicants.
3. Make a positive business impression
Your business can create a positive impression to potential candidates if its managers, executives and others in high-end positions have the right knowledge, skills and attitude. That's why businesses today are investing more in leadership or executive coaching programs to further upskill their leaders.
But aside from having the best people in the industry, your business can become more attractive to potential candidates if you choose to work with a reputable recruitment agency. Recruiters will do all the necessary work to promote and enhance the visibility and reputation of your company.
4. Save time and money
Time and money are the two most valuable resources that can be saved if you work with a reputable recruitment agency. This is mainly because with a recruiter's pool of applicants, you can streamline the whole recruitment process.
Additionally, once there is a job opening in your firm, you must find the right people as fast as you can. Performing a thorough search can be time-consuming. It is a lot easier to interview and choose your new staff from a recruitment agency's shortlisted candidates.
Finding the one
As a business owner, you can't handle everything alone. Outsourcing some operating tasks to a recruitment specialist is usually the best thing you can do.
A reliable recruitment agency can provide you with the right talent for your position without wasting any valuable resources on unqualified candidates.
Would you like to receive similar articles by email?