4 Things Business Experts Say You Can't Forget About!
Entrepreneurs are always looking for help when it comes to starting a business. If you're a budding entrepreneur, then today's your lucky day. I'm coming at you with the main things that business experts say you can't forget about when running a business:
Business Finances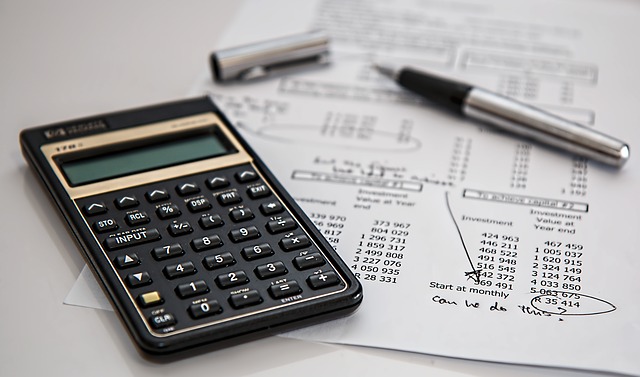 The experts are constantly saying that you can't forget about your finances. Money makes the world go round; you need to be in control of it. There are many things that your business will have to spend money on throughout the course of a year. Business expenses like office rent, supplies, and employee wages. Things that you can't avoid, no matter how much you'd like to. So, you have to know if you can afford these expenses. You've got to be aware of how your finances are doing.
Hopefully, your business will be making lots of money too. This means you'll be getting money pumped into your company as well. It's crucial that you keep track of all the money that you're making, as well as what you're spending. The money you make will play a big role in helping you afford business expenses.
In an ideal world, you'll be making more money than you spend. The business experts say that this is the big thing to look out for. You have to keep a close eye on your finances and see how your profit margins are doing. If you're spending more than you're making, things will go downhill for you, fast. Try and figure out ways in which you can minimize spending, and maximise income. If you do this, your business finances will be in a positive place. And, your company will be booming and making lots of money.
Health & Safety in the Workplace
No matter where your business is based, you'll have a workplace. This could be an office, a store, a construction site, etc. It doesn't matter where you work; one thing remains crucial. You can't forget about health and safety in the workplace. It may not seem like a big issue, but it's something that can have dire consequences.
If you do forget about it, you can leave your company in a spot of bother. At the extreme end of the scale, a business can be shut down for not following proper health and safety procedures. In a less extreme scenario, your business could be suspended from practicing for a certain amount of time. As you can see, nothing positive comes from ignoring health and safety, it's a vital part of your company.
So, are there any tips and tricks that can help you stay on top of health and safety? The biggest thing I can say to you is to provide a safe working environment. Before you work somewhere, survey your surroundings. Figure out if there's anything unsafe in the area. If there is, work on getting rid of it or putting safety measures in place. It's your duty to provide a safe working environment for your employees. If you don't, they could get hurt or injured. When this happens, they'll be on the phone to a compensation law firm and taking you to the cleaners. You could lose a lot of money in a health and safety related lawsuit. If you want what's best for your business, you'll always keep health and safety at the front of your thoughts.
Employees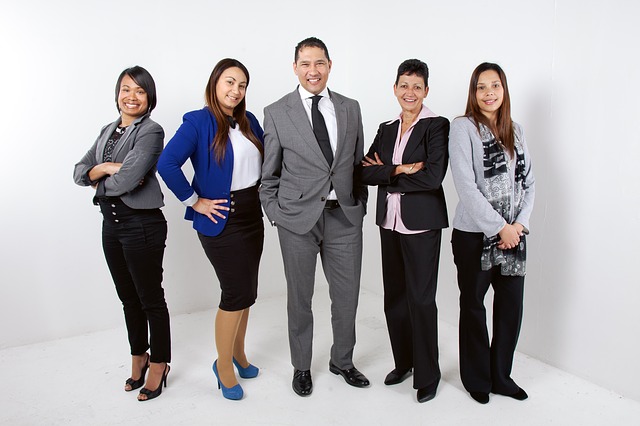 Your employees are a very important part of your business. Trying to build a business up without any help is a near impossible task. If you want to see growth, you have to hire employees eventually. You might be able to get away with having none in the early stages of your company. But, there will come a time when you have to hire people to help your business continue on the path to success.
So, first things first, you have to make sure you're hiring the right people for the job. You can't hire people that aren't qualified to do the work you require. Ensure you're hiring talented individuals that know what they're doing. It's important you check their work history too. You don't want to hire loads of people that got fired from their old jobs.
The other thing you have to think about is getting them to work to the best of their ability. You need to think of ways in which you can get the most out of them. Motivated and happy employees will be the source of a lot of successes. Whereas, on the flip side, unmotivated ones can cause your company to stagnate.
Marketing Strategy
Every business needs to have a killer marketing strategy. If you forget about this, you can wave goodbye to success. A good marketing strategy will get your business known to the public. It will ensure that your target market knows that you exist. Promotion is vital for any business, especially new startups.
The key is finding innovative ways to market your business. Use a combination of digital and traditional techniques. Do everything you can to get your company out there and promote it to the people that matter. Marketing can help increase sales and get your business off the ground. If you try to start a company, without a marketing strategy, you will fail. It's as simple as that. This is why business experts say you can't forget about it because it's such an important part of a business.
If you don't know how to market your business, there are a couple of things you can do. Have a look at some resources online and try to learn how to do it. Or, hire a marketing agency to help you out. Then, you'll have some experts on board working on the strategy for you.
It's no secret that running a business is tough work. But, if you want to own a successful business, you can't forget about these four things. They're the keys to success, if you forget about one of them, things will be tough for you. Make sure they're always at the forefront of your thoughts.