4 Franchise Opportunities in the Food Industry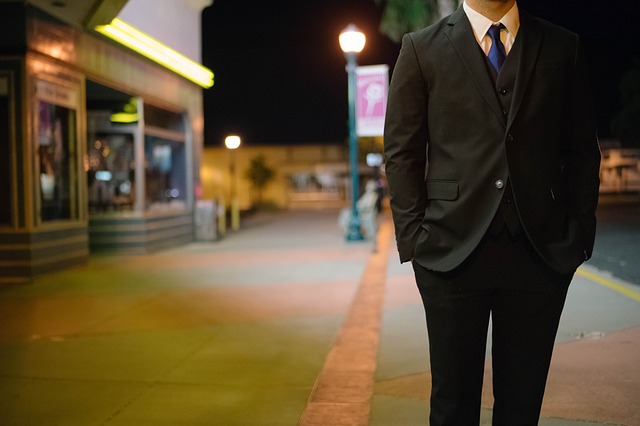 For adventurous entrepreneurs as well as for current franchisees looking to expand their "franchise portfolio", 2017 is an exciting year for investing in a food franchise.
The economy has been sluggish for nearly a decade, but even in the midst of the economic downturn and the ensuing slow-growth period, franchises (and especially quick-serve food franchises) consistently outperformed the general market. Now, with the economy showing signs of new life, it could be a pivotal moment in time for those wishing to begin or expand their very own "franchisee empire."
Below, we look at four prime areas of the food franchise industry that are just "begging to be invested in" and hold great promise of reward to those who seize the day and answer the door while the opportunity is still standing there knocking.
A Gourmet Pretzel Franchise
Pretzels are a "growingly popular" food item among Millennials, Baby Boomers, and nearly all other U.S. consumer groups — and for good reasons:
First, pretzels are extremely healthy, and this health factor need not be diminished by making them large, soft, and creatively topped. The health-conscious consumers of today are more likely than ever to opt for a gourmet-style pretzel as an on-the-go snack or even occasionally as a replacement for a meal.
Second, pretzels are ready-to-eat foods that require little or no wait time to today's "patience-challenged" consumers. They are also exceptionally "portable," making them a prime choice for shoppers and those in a hurry to/from work, or any other destination, in our over-busy modern society.
Third, pretzel franchises are easy to start up and manage, and it is relatively easy to juggle three or four at a time as a multi-unit franchisee. Choosing which pretzel franchise to buy may be the biggest challenge, for there are several tried and proven options.
Cookies That Are "More Than Just Cookies"
Another great ready-to-eat and eat-on-the-go snack food franchise is a gourmet cookie business. Great American Cookies is preeminent in this space, but there are many options available.
Again, these franchises are easy to start up and have a minimized learning curve. They are also conducive to multi-unit franchising and can produce steady revenue streams when opened at high foot-traffic locations, such as in malls, along popular beach boardwalks, or on tourist-frequented "walking only" streets.
Be sure to choose a franchise that uses all fresh ingredients, offers a wide assortment of food types to cater to all tastes, and includes unique twists on the "ordinary" treat.
A Healthier Hot Dog
There are few foods so intrinsically "American" as are hot dogs, and nearly everyone likes them and eats them at home. Their very popularity could defeat potential hot dog start-ups since a hot dog might seem too "mundane" and "ordinary" a food to spend money on at a restaurant.
But innovative hot dog franchises like Hot Dog on a Stick have overcome that potential difficulty by ensuring they serve only high-quality dogs (besides fresh-made lemonade) and by locating themselves in key hot-dog-sales environments like fairs, carnivals, beaches, and malls.
Hot dogs are relatively inexpensive, which makes them a great meal choice for cash-strapped Millennials (now the single-largest consumer group), and a little creative spin in your advertising can "close the deal" with many a hungry consumer who spies your hot dog franchise as they pause for a break in the midst of their other activities.
Above-the-Crowd Ice Cream Franchises
If Americans love pretzels, cookies, and hot dogs, they may love ice cream even more (especially during the hot summer months, but many insist on ice cream treats during all seasons of the year).
Positioning your ice cream business nearby other "meal franchises" is a key strategy that increases the likelihood of catching customers just off of a full meal and looking for desert. But choosing a superior quality of ice cream is the most important factor, as many love ice cream enough to make a special trip.
Marble Slab Creamery is one prime example of a somewhat out of the ordinary yet clearly above the crowd ice cream franchise. Their ice cream being made fresh from local dairy sources and their waffle cones also being baked fresh each day are major pluses, but their innovation of mixing in candies and other ingredients on a marble slab, and with the ice cream still cold, is their namesake cause of greatness.
Conclusion
Food franchises are almost always a safe investment, and 2018 looks to be a year in which they can thrive even more than in the last ten years or so. Franchises serving "hot item" foods like gourmet pretzels, "super cookies," high-quality hot dogs, and fresh-made ice cream treats have done especially well in the past and are prime choices for future investments as well.