4 Quick Tips for Appealing To Venture Capital Investors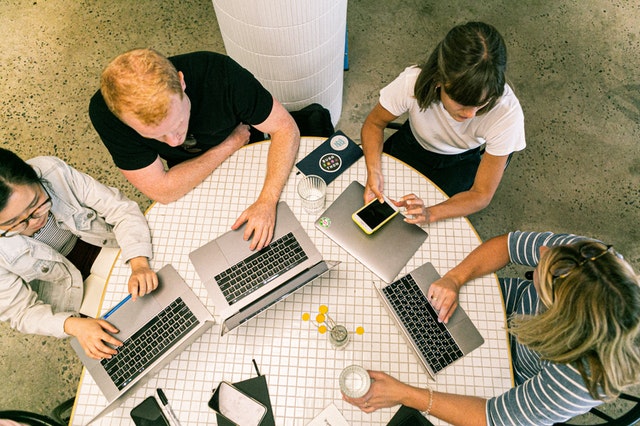 Building a startup has almost become a science after more than twenty years of venture capital dominance in the tech industry. Tomorrow's global leaders are almost always companies that set out from the beginning to grow quickly, moving into international markets and establishing a service or platform unlike any other. While not every company is well-suited to this model, those whose business model depends on wide exposure and a large user base usually find it a good fit. If that sounds like your new business idea, the next step is understanding how venture capitalism works, what makes investors view a project as promising, and how you can gear your company's presentation to bend the ear of the investors most likely to help you succeed.
1. Understand Today's Tech Landscape
As new services and platforms roll out, the marketplace changes drastically. That means the strategies that worked even two years ago are going to fall flat for many investors today. Many VC investors and capital funds are looking into the way companies plan to harness 5G networks, the newest and fastest mobile data connection. The high bandwidth and relatively low cost of operation for the transmission rate looks to provide new opportunities for video-oriented content, included B2B video apps that help you communicate better with clients, contractors, and even professionals within your organization who work from other locations. Appealing to an investor by invoking the ways your startup will use major innovations like 5G can help you make a presentation that is better grounded in the reality of the moment. It also shows how you are poised to use new resources as they come available, which speaks well to your ability to adapt once your company is established and flourishing. That makes it look better as a long-term investment, not just a short ride to an IPO.
2. Understand the Competition
Another aspect of harnessing new technologies and platforms to make sure your product is both relevant and powerful is understanding the other players who are currently launching and those getting ready to launch. It's not hard to see who will be making an IPO soon, because hotly anticipated tech offerings are known for months or even a year plus in advance. What's going to require a little more work is understanding what other companies at your early stage of development are doing, as well as how you can distinguish yourself from them. For instance, using SaaS models to deliver an AI-driven product is a current trend in a number of fields. If your company uses AI in its product, you need to have the informational resources to know who is using a model parallel to yours on a different application and who is going to be your direct competition.
3. Understand Your Investor's Specialty
If you have ever been through basic interview and application preparation courses, especially those aimed at people new to the workforce, you've probably heard the old adage that you need to prepare a fresh resume and cover letter for every position you apply to, and you need to show potential readers why you're a good fit for their needs, interests, and open roles. Similar logic applies when you're courting VC investors. Major parts of your plan might be quite similar from presentation to presentation, but they still need to be reshaped to reflect the interests and experience of the investor you're courting. Experienced VC professionals like Matthew Ocko have well-publicized successes you can easily research, so you should have no trouble identifying the kind of business they are interested in incubating and their role in the process. Remember, there are many rounds of investment before most companies make an IPO, and different VC firms and funds will be interested in your startup at different stages. You also need to choose people whose investments are concentrated at your current developmental stage.
4. Look for Financial Guidance
There are a lot of people who manage multiple successful startups, but most of them move at least partially into the investment side after they gain some experience with the industry and the process of making it to the IPO. That means most of the people who are researching VC investors from scratch are new enough they don't have a lot of experience with the financial management and investment needs of companies like yours. If you are still hunting for your initial angel investor, or if you have a couple of silent investors but you haven't found your financial specialist yet, consider looking for that person first. After all, what would Apple be today if Steve Jobs had never started working with Mike Markkula? If you have no idea, you're not the only one. Having someone who can not only bring immediate resources but also assistance with your financial planning and investor recruitment is going to be the key to making it all the way to that public stock offering and cementing your business as a major player.
Would you like to receive similar articles by email?