4 Steps to Successfully Selling Your Car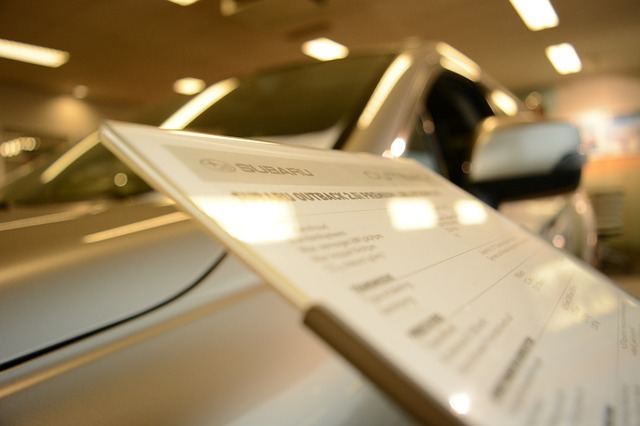 Selling a car is not easy. At least not if you want to do it right and get the maximum price for that 4 wheeler of yours. This task becomes especially difficult if you have no experience in selling cars and you have a busy daily schedule. First, there is the paperwork, then there is cleaning and fixing, followed by choosing from one of the many selling options.
It is completely understandable if all of this confuses you. This is why we have constructed a roadmap for you to follow to successfully sell your car, and who knows, maybe make a hobby out of it. Let's hit the road.
Prepare Your Car for Sale
First and foremost you have to get your car ready for the sale. What does this mean? You have to personally examine your car inside and out and then clean it. If you have previous experience with car cleaning go ahead and DIY. If this is not the case, you can always get your car to professionals who will make it shine like it just got out of the factory.
While this will fix your car's makeup and make it more appealing to the potential buyers you are far from being done with the preparation phase. The next step is visiting a car service. You have to make sure that everything is fine with your car's mechanical and electronic parts.
Trust us, picky buyers will look for anything to bring the price down. By doing all that we've mentioned above, you will be able to fight off their attempts.
Explore the Market
This is a very important step to help you decide on your ride's price and when to sell it. Thanks to the Internet, you can now sell your car online, without even leaving your house. However, you can also use it to take a look at the prices. You can even compare your ride with the other ones on sale to come up with a more competitive price.
Timing is also relevant. For instance, four-wheel drives are more in demand during the colder months, while the demand for sports and convertible models spikes during the summer and spring. Keep this in mind, because waiting a couple of months can speed up your sale and enable you to get more cash for your car.
Take High-Quality Photos
Whether you want to acknowledge it or not, we live in a digital era. This means that potential buyers are going to ask for photos of your car before they decide to come over and take a look at it. This is why you have to take high-quality photos of your ride.
This becomes more important if you want to sell your car online. Websites specializing in online car sales allow the seller to upload a bunch of photos showing both the exterior and the interior of a car. While you are at it, don't forget to take a shot of your car's engine.
People want to learn as much as they can before they decide to call you, the photos you take will increase the chances of swinging their attention your way.
Compile Your Car's File
Many of us don't take care of our car's papers. The majority doesn't even know what a car file should contain. This is why you have to make sure to check every item of the following list to get your car ready for a sale:
Proof of ownership, i.e. the title. If you don't know where it is, don't worry, you can get a new one issued by your local DMV.
If you still owe money for the car you are trying to sell, you will need to calculate the exact amount of your debt. This will make it easy for the buyer to take care of your debt for you at your bank, and to write you a check for the remaining sum.
Vehicle registration, insurance card, a bill of sale, transfer of title, notice of sale and a source of funds, are also documents that you will have to get ready before the sale process is recognized by the state.
As you can see, selling a car becomes a straightforward process once you know the structure of it. If you follow this process every time you have a car to sell, you will never end up hitting a wall. We wish you a comfortable ride.