4 Ways to Improve Employee Development and Performance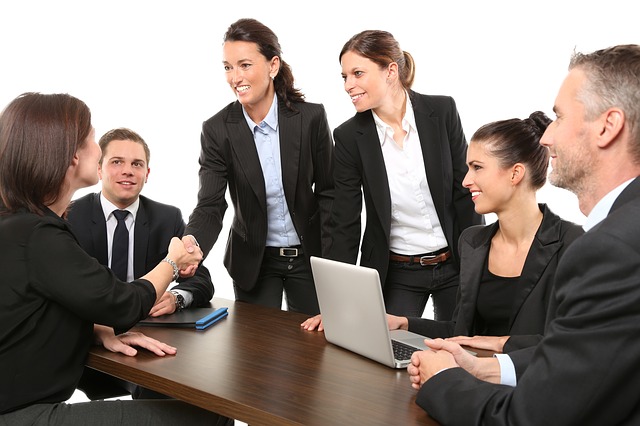 An employee professional development plan is a crucial component of any successful business operation. Working with your employees to offer a growth plan can help your employees to become more active and involved in their own performance plan. The goal of employee development is to foster the ability of employees to perform their jobs better. By giving your employees the tools and resources needed to succeed, you can create an effective plan that benefits the company and your employees.
Create Employee Events
Offer incentives for employees to pursue their own classes, workshops, seminars, webinars and conferences that help them learn new skills. Incentives can be in the form of better reviews, promotions, discounts on classes or full reimbursements for coursework taken. Training is something that all employees can benefit from, so it's important to foster an environment where continued education has a high emphasis to promote employee action.
You may even wish to assign one employee with the task of finding appropriate events for the company to offer employees. Many seminars and courses can be obtained for a discount if a company recommends them to their employees. Check the local business office for events and seminars in your area. Make it a habit of sending one or two of your hardest working employees to these events every quarter or year.
On the Job Training
Part of an employee career development plan can include on-the-job training. Cross-training can make an employee more aware of the jobs of other employees, which can in turn make them more efficient at their own jobs. Provide employees with opportunities to shadow other jobs, observe different departments and set up mentoring programs to help them learn.
This option is one of the least expensive options for a company. It lets employees develop a wide range of skills, and it can help them understand the inner workings of a company. This is essential for the new employees who might get stress on the job. By understanding some of the inner workings of the company, employees feel more valued and are willing to put in more effort to pull their own weight.
Create Membership Programs
Create team and committee membership programs to encourage employees to take a more active role in the development of the company and share ideas. The membership should have an elected leader and work to develop networks with professional organisations that can help your employees to learn new skills. The organisational teams will help your company and employees to stay active and involved in the growth of the company.
Membership programs provide an active way for employees to lead and stay involved in the company. It helps them feel invested in the future of the company, and as a result they can maintain a higher level of quality and standards. Employees that are devoted to a company stand to work harder, put in more effort, and care more about how well they conduct their jobs.
Educational Incentives
Incentives to participate in degree programs and certificate programs can help your employees prepare for the next stage of their career. Getting an advanced degree can make them eligible for more advanced positions within the company, and make them more valuable to the company. Provide tuition assistance and reimbursement programs to make it more affordable for employees to continue schooling, and provide them with the opportunity to learn new skills that will help them excel in the workplace.
Encourage employees to focus on earning degrees in areas where the company needs additional help. Work with employees to analyze their strengths and weaknesses and choose a program that complements both you and your company. By helping your employees, you create an environment of encouragement and support. This can make them less likely to look outside the company for additional job opportunities.
However you choose to add a growth plan to your company, these employee development plan examples should provide you with a jumping off point to create an effective program. An effective program should implement four domains of competency: knowledge and understanding, skills and abilities, personal attributes, and organisational context. By creating programs that focus on each of these attributes, you can effectively manage your employees and help them develop in the most productive way possible.
Would you like to receive similar articles by email?