4 Ways to Increase Customer Spending for Brick and Mortar Stores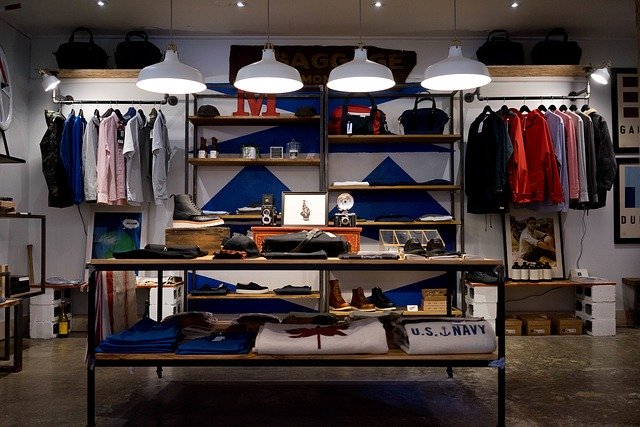 Running a brick and mortar store can be difficult. Many new store owners want to know how to increase their customers' spend amounts. Here are four ways to get customers to spend more money with you.
1. Cross Merchandising
Cross merchandising groups products together that help sell each other. Think of bread on the same aisle as jelly and peanut butter and end caps with chips in the same area as bread.
One of the best ways to use cross-merchandising is by putting up displays like cardboard displays. These are colorful displays that market your product through eye-catching graphics and structural creativity, promoting a product right in front of the customers. The items for sale are not on a shelf but are pulled out and put in the display to really catch the attention of the consumer.
There are four different ways to use cross-merchandising.
Complementary goods are items that are normally used together. Place these items next to each other. Beer and snacks are complementary goods. Hotdogs and hot dog buns are complementary. Using this method increases the chances of a customer buying more.
Another way to group products is according to a theme. For example, if Valentine's Day is coming up, group candy, stuffed animals, and flowers together. If a person wants to buy flowers, they may see the stuffed animals and purchase one.
This method can be used for things other than holidays. One example is back to school shopping. This is not a holiday, but many people are looking for backpacks, pencils, and other supplies before kids head out for school in August.
With this method, you're offering an alternative to another product. This is more than just offering cheaper off-brand options besides expensive products. A good substitute could also be a convenience. You could offer chopped vegetables beside the whole vegetables or prepackaged sandwiches besides the luncheon meat. Get creative and think of things that could save the customer time. This will keep the customer from leaving the store empty-handed.
This would be like placing back to school products next to the toy aisle. This reminds the customer that it's time to get school items for the kids. Once again, get creative. This method is great for reminding customers of important events they need to prepare for.
2. Use In-Store Displays
A display has three main functions in a brick and mortar store.
Showcase New Products
Demonstrate Products in Action
Promote Sales
Make sure your displays showcase a few products. Arrange display items in groups of three. If you have more than one size, use one item from each size. Don't crowd your store with a bunch of floor displays and shippers. Displays are not complicated to set up. The cardboard displays mentioned earlier can be set up in fifteen minutes or less.
3. Use Digital Displays
You can even use digital displays. Digital displays serve the same purposes as static displays. These digital displays are great for promoting in-store sales. Customers will find them more engaging than looking at a sales paper. The best displays show rather than tell customers what products can do. Try to make your displays an experience rather than using a bunch of text telling customers about the product.
4. Increase Impulse Buys
So the client reaches the checkout area. Technically, this signals they are finished shopping. But this isn't quite true yet. The checkout area is one of the greatest opportunities for getting customers to buy at least one more thing.
Make sure that this area has items that your customers are likely to pick up at the last minute. Different types of stores need different types of items at the checkout. At Walmart, the cash register has gum, hairbands, snacks, earbuds, and more. At a beauty supply store, you'll likely find cheap face masks, lipsticks, and earrings.
This doesn't mean if you own a hardware store you can't have snacks and other unrelated items at the checkout, but it does mean you should consider adding work gloves to the register area.
Do what makes sense for your business. Generally speaking, seventy-five percent of customers will spend more than they intended when shopping in-store. If you play your cards right, you'll see customer spending go up which will really help your bottom line.
Would you like to receive similar articles by email?