5 Considerations for Bankruptcy to Avoid Closing Your Business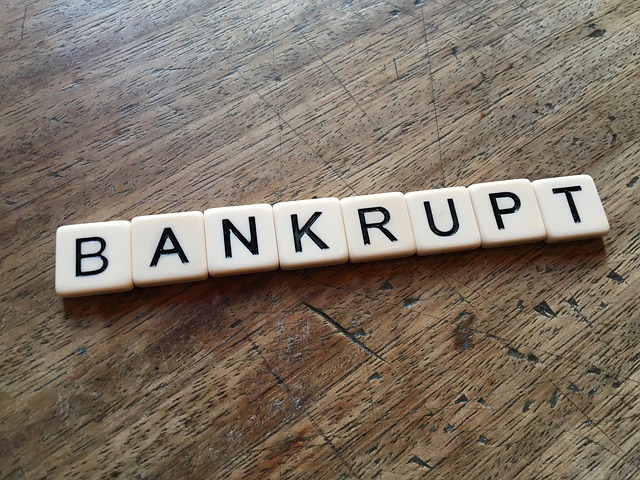 Before you file for bankruptcy, you certainly want to give it a lot of thought and consideration to that particular decision. There is a lot that should go into deciding whether or not to file for bankruptcy. If you are a struggling business owner who cannot pay back debt based on the current business bookkeeping, you have probably started to contemplate bankruptcy filings for yourself or the company. But, this is a financial decision that should be carefully thought through. Learn the most important considerations for bankruptcy below. That way you can decide, with accurate information, whether or not to file for business bankruptcy for your struggling company.
Types Of Business Bankruptcy
There are several different types of business bankruptcy. This is something you want to know about when you are considering these financial avenues. What type of bankruptcy would you be filing for? There are pros and cons to all the different types of bankruptcy for business owner finances. You should research Chapter 7, Chapter 11 and Chapter 13 bankruptcy information. It will enable you to make the best possible financial business decisions. Understanding your options will help you better figure out whether filing for bankruptcy is the right avenue for your business to pursue.
Is There Hope To Continue Operating?
Do you have hope that you will be able to keep your business in operation, despite current challenges and poor performance? If so, filing for bankruptcy could be a wise financial decision. Despite common misconception, a business closing its doors for good is not the perfect or only time to file for bankruptcy. In fact, it is quite the opposite. When business operations cease, liquidating assets and terminating corporate status is a good way limit losses. But when you hope for business to stay in operation, filing for bankruptcy makes that possible. If gives you a clean slate to start working from again. Decide whether or not you want to close your business for good. This will make it easier to determine whether or not bankruptcy is right for your business.
Do You Have Cash Flow Problems?
Cash flow problems are one of the most common reasons business owners file for bankruptcy. Thus, this is one of the most important considerations for bankruptcy. Does your business experience cash flow issues? These issues can create a burden of debt that it too large for your business and personal finances to maintain. If that is the case, talking to a chapter 13 bankruptcy lawyer could help you navigate a downturn in business. With the right advice, you could receive time to catch up on paying debts without losing major assets. This is an important consideration to keep in mind before you decide whether or not to file for bankruptcy.
What Happens When You File?
What happens when you file for bankruptcy? When you file for bankruptcy, you or your business is assigned a bankruptcy trustee. That person is tasked with managing all aspects of the process related to your assets and creditor payments. You will also be forced to either liquidate assets or restructure the organization, based on the type of bankruptcy you decide to file. These decisions can impact the way you finance major life events in the future. You certainly want to know the impact on your future financing abilities when you are contemplating whether or not to file.
Filing Is Not Free
It will cost you money to file for bankruptcy. Just as with other legal processes, filing for bankruptcy requires you to pay the court a filing fee. In addition, you will probably have to hire a bankruptcy attorney to help guide you through the bankruptcy process. Those costs can seriously add up. In some cases, particular those where the business owner hopes to keep business in operation, these costs can put you in an even worse position after the fact. The cost of bankruptcy filings could deter you from filing, if you are really trying to get your business on a better financial track. You need to decide whether or not the costs of the bankruptcy process are worth the rewards. This will enable you to make the best business decision for your financial future.
Not all businesses are successful. In fact, many small business owners experience financial hardship, especially those that use a loan to buy a business in the first place. But when those financial business challenges reach critical mass, business owners have no other option but to consider filing for bankruptcy. When doing so however, there are some crucial considerations for bankruptcy that should be kept in mind. Keep the business bankruptcy considerations detailed above in mind when making your decision. These business bankruptcy facts and considerations will ensure that your business financial performance is benefited, not compromised, by filing for business bankruptcy. Then, you will need a little bit of luck and a lot of hard work to bring your business back from the brink of failure.
Would you like to receive similar articles by email?