5 Easy Steps to Doubling Your Online Sales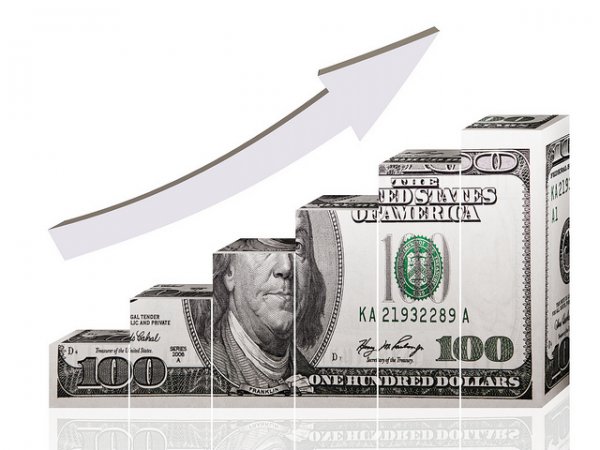 Wouldn't it be great to double your online sales overnight? Well, we can't quite promise those kinds of result, but we can help double or even triple your sales. It might take some time, but these are guaranteed ways to boost your sales in a big way. Whether you run an online store, offer consultancy, or sell tutorials, these tricks all apply. The best thing is that none of these suggestions are particularly difficult or tricky to implement. In fact, they won't take long at all. It's all about understanding your customers, and making subtle changes to reflect that.
1. Create a stronger value proposition
A value proposition is usually the first thing your visitors see when they land on your website. It's the thing that tells your potential customers exactly what you do, and why you're worth their time. It hooks visitors in, and intrigues them immediately. You've only got a small space to do this, so make it short and snappy! Start by condensing your company down into one small sentence (tricky, isn't it?) Then explain why you're unique. Finally, tell customers where to go next. It's all about grabbing attention from the first second.
2. Create a better call to action
A call to action is the small, final button your customers will click on. It's the 'signup here' button or the 'buy now' button. Every time you're about to make a conversion, you need a call to action. It's used mostly for sales and email signups. There are so many tricks to make this more powerful. Start by using a colour that stands out from the rest of the site. Isolate the button so it draws the eye's attention. Finally, use mouth-watering copy to make sure people click on it.
3. Write more compelling copy
That brings us nicely onto point number three. The wording and text you choose is more important than you think. Good copy sells products. It's that simple. You must use words to convince and intrigue your customers. You need to lure them in with great content and delicious headlines. Then, it's your job to convince them why they need your product or service. Finally, you need to seal the deal with simple and effective copy that drives the sale home. It's also worth noting that good copy is great for SEO and attracting search engines.
4. Start collecting email addresses
All the biggest internet marketers agree on one thing. Email marketing is the most powerful way to drive sales. It's a chance to reach right into your customer's inbox, and connect with them. It's personal, private, and statistics show that it works better than any other technique. Start collecting emails with an email signup form on your website. Offer something in exchange for that information, to encourage customers to sign up. It could be a discount code or free eBook.
5. Make sure your website can handle it!
If you follow this advice, you'll start driving a lot of traffic to your site. Make sure your sales page can handle the rush. Magento users need dedicated Magento support in place to keep the website online and operational. If not, all your hard work goes down the drain!
That's all for today, folks! Check back soon for more essential business tips.
Money graph image by 401kcalculator.org. License: CC BY-SA 2.0.