5 Elements Every Digital Marketing Strategy Needs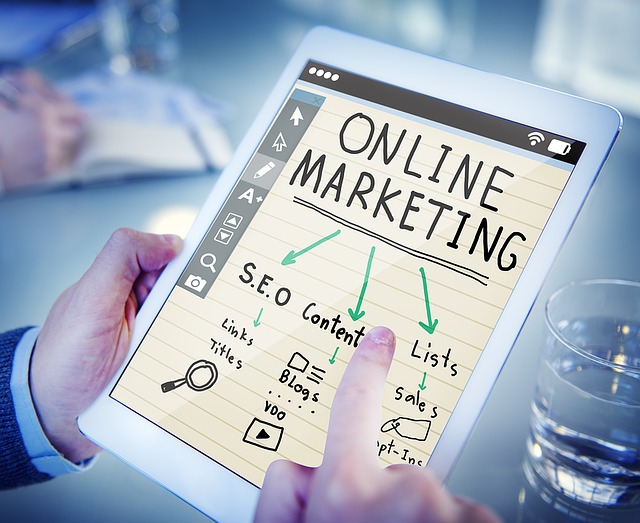 Digital marketing is a massive industry in today's internet-focused world. Every business that has a presence online participates in some fashion. As it continues to grow and evolve, new trends emerge and old practices become new again.
Despite all of the changes, a few things remain the same. The foundation of a strong digital marketing strategy has never wavered. That's why today we're going to look at five elements your strategy cannot do without.
5 Evergreen Elements of a Winning Digital Marketing Strategy
Whether your business is flourishing, or you're trying to stop it from failing, your marketing will decide the ultimate outcome. The internet is a vast place with billions of people, and the only way to reach even a fraction of them, is through the proper marketing channels.
Here are five elements that should be present in your strategy.
1. Clear and Defined Goals
There are tons of different analytics programs out there and an even larger number of key performance indicators (KPIs) that marketers use to gauge the return on investment (ROI) from their campaigns.
Which ones are right for you? Should you be eyeballing page views or bounce rates? It can get a little complicated, especially when you've just finished setting up a blog for your business. You can define these things and better track your campaign through the use of clearly defined goals.
Here's a simplified framework for setting your goals:
Identify the purpose of your campaign
Start with a broad goal
Set secondary goals
Establish your key metrics and KPIs
Check for a baseline of these metrics before you begin
Apply your goals to the budget you have to work with and scale accordingly
Set time frames for your goals
Following this simple process will put you in a realistic starting point for your campaign, and it will give you a roadmap for the rest of your strategy.
2. The Right Tools For The Job
The wealth of technology available to us has given rise to countless tools that can be used to automate tasks or collect valuable data. Now, there's no specific set of tools that every marketer needs as the needs of each individual business vary.
That being said, once you've established your goals, the next step should be ensuring you have access to the tools you need to accomplish your goals. Here are some examples of options that I've found to be useful:
Google Analytics – for tracking and logging your KPIs.
If This Then That – Great for automating a variety of tasks
Buffer – Excellent social media management system
Canva – Great tool for making high-quality images that stand out
3. An Established Content Marketing Strategy
Your digital strategy will be divided into several different types of online marketing. The most important of these will be your content marketing. Your content will be at the center of everything you do, which is why it's important to have this aspect of your marketing well-established.
How do you that? Well, you're content marketing should be composed of three parts:
A messaging architecture – This includes your brand's voice and tone, along with a place for multiple channels to share goals and create a cohesive story for your brand.
Content inventories and audits – an organized look at what content you have and where it is. Audits also ensure that everything is up to standards.
Content briefs – This is a single page that's given to your writers, designers, and anyone else involved. It defines the purpose and process for the content.
4. Lead Generation Systems
Your marketing strategy will follow a process where you attract new customers known as leads, and convert them into paying customers. Generating leads can be done with a number of different methods:
Email marketing
Lead capture forms on your site
PPC campaigns
Social media advertising
These types of things should be moving immediately as your marketing goes into effect. You want to keep moving forward with new leads and eventually, new customers.
5. Scalable Solutions
Our final element makes your marketing strategy future-proof. You should implement everything in a way that can be expanded and ramped up when the time is right. You should never have a problem with too much growth.
You should target flexible solutions and implement campaigns that can be quickly tweaked at a moment's notice. This means choosing a high-quality host for your website that offers easy upgrade options. It also means using tools that can easily be expanded when the time is right.
Your digital marketing strategy will be in place for the foreseeable future, so you should create it with the ultimate goal of growing and expanding it.
Would you like to receive similar articles by email?