5 Things to Expect with Cookie Dough Fundraisers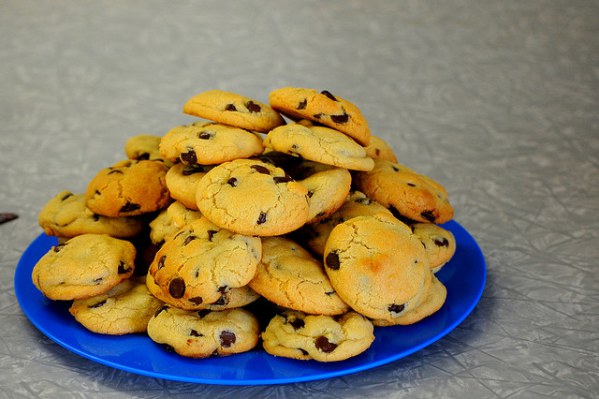 One of the most popular forms of fundraising for school organizations, Girl Scout troupes, and even sports teams is selling cookies. Everyone likes cookies, and cookie dough is easy to bake because it is pre-mixed and molder, ready for the oven. However, like any other fundraising, there are some expectations which can be eye openers. Understanding how to raise funds through selling cookies is one way to ensure success.
Here are five things to expect with cookie dough fundraisers:
Not all cookies are created equal. People like cookies, but different people like different cookies. In the same way, not all chocolate chip cookies are the same. Finding good cookie dough is important to ensure quality service, and also open the chance for repeat sales or another cookie dough fundraising the next time.
Your cookie dough supplier can help. Once you find a reputable cookie dough supplier, you can ask them questions about selling cookies. These things could be as general as the potential income for each batch of cookie dough, how many persons should be selling cookies, to pre-pay or to post-pay. They know how the sales can be more profitable, and how the cookies can be sold better and faster.
Printed sales forms work better. Not only do they project a professional air to the enterprise, it also shows that the team wants to be credible and establish a good reputation. A sales order form, and receipts also generate more sales.
Selling online also works. You do not need to limit your fundraising effort to the immediate neighborhood or community. You can sell online and have a larger market. Using social media, you don't need to have your own website. The word of mouth or buzz generated by social media can be a big booster to your campaign.
This is potentially big money. The numbers can be staggering, unless you are prepared. You have to start with what the object of the fundraising is. If the idea is to raise funds for a baseball team, create a goal based on the cost of uniforms, and other expenses for the team, as well as the cost of the cookie dough, and other incidentals like sales forms, and paper for reports. The total amount is now the goal. Factor in the revenue per box of cookie dough, which is typically 30% to 45%. You have to assign 30 to 50 members to sell cookies. You have to calculate how many cookies have to be sold in total, and the average for each member.
Planning the whole enterprise is going to be tough, there are a lot more variables than just setting individual goals. You can also setup side events, like a cookie tasting day, or a cookie baking contest. You need to set aside a budget for these events, with the view to increase sales during the aforesaid events.
Through it all, the sales teams have to be motivated. The whole fundraising team also has to be kept reminded that there is a deadline, and the daily sales is the key to meeting their goals. There will be speed bumps along the way, and it is hard to predict any other issues or concerns that may crop up. Keep it an enjoyable activity and meeting the financial goals will be something to look forward to.
Photo by Brian Richardson. License: CC BY 2.0.