5 Fundamentals Your Small Business Needs to Grow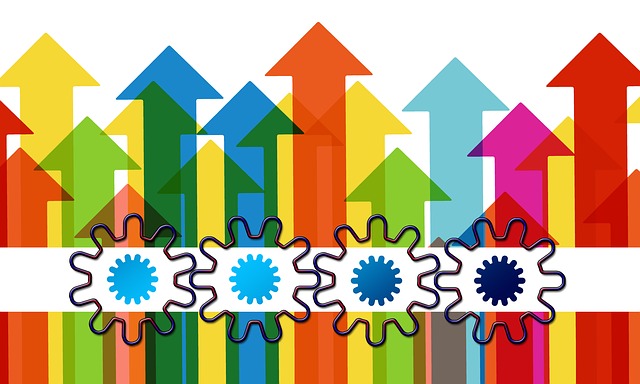 What are some of the things that your small businesses will need if it wants to grow?
Although there are many things that you can do to expand your small business, you have to keep in mind that you are working with limited resources. There isn't enough time, talent, or money to complete all the things that you need to do. For this reason, it's essential to focus on a few essential things you need to do to transform your small business into a big one.
Here are five fundamentals that you should either develop or refine:
1. Operating Systems
Before all else, you need to identify all the business systems essential to the success of your business. Subsequently, you need to tweak each system until it runs optimally. In other words, you need to set up your business so that everything runs smoothly.
Think of your business as a series of processes. You need to have  an efficient process for manufacturing or sourcing your products. You need to have an efficient process for advertising and promoting your business. You need to have an efficient process for global payments–preferably an all-in-one payment platform like Bluesnap to get everything you need to be able to process all types of payments. And you need to have an efficient process for order fulfillment and dealing with customer complaints.
Should any of your business systems not work properly, then it will drag your whole business down. For instance, if your business does not have an efficient process for customer service, you will begin to lose business from angry, disgruntled customers who will tell others to avoid doing business with your company.
2. Internal Organization
Closely correlated to systems are organization issues.
Does your business have a good management team?
Are your employees engaged and do they enjoy their work?
Do you have a finance and accounting department or outsource these needs to a competent provider?
Your systems will not run well if your company is disorganized and only a few people know how to do their jobs properly.
3. Market Specialization
Technically, this is known as market segmentation. You have to carve out your own space within your large marketplace. If you don't organize your business to become very good at a small number of things, then you will dissipate your resources.
If you remember, this is what Steve Jobs did to revitalize Apple when he returned to run the company. He reduced the product line to just a few things that the company could do better than anyone else.
Another example is Pepsi. It managed to get a substantial slice of the soft drink business which was dominated by Coca-Cola by focusing on youth, tailoring its advertising to focus on younger celebrities and honing in on the interests of a fun-loving, younger demographic.
By focusing on doing just a few things for a selected audience, you will learn how to do them exceptionally well and quickly build up your customer base.
4. Unique Products or Services
You will not get far if you can't distinguish your products or the quality of your services from others in your marketplace. While big brands can survive by selling a large volume of low-cost products, a small business can't afford the luxury of lowering its prices.
So, your products or services have to be unique in some way. If, for instance, your product is a health food supplement, it has to be able to provide health benefits not easily available from other supplements. If you offer a service, like wedding photography, the quality of your craftsmanship should be superior to your competitors because you've invested more time in learning photography and using the best photographic equipment.
5. Marketing and Sales
Ultimately, you will need to be able to convince the public that your business can solve the problems that they may have. How do you get the word out? You have to learn how to market in effective ways. For instance, if you have an online business, create an easy website to navigate, set up Facebook ad campaigns to drive traffic to your lead capture pages, and set up a YouTube channel where you can deliver actionable content to your target audience. Unless your business gets good at promoting its products and services and converting prospects into customers, it will not stay in business long.
For your small business to grow into a big business, you need to focus on fundamentals. Do you have systems in place for all your business processes? Is your business organized to function effectively? Has your business carved out a specialized niche? Does your business offer a unique value to customers? Do enough people know about your business to keep the revenue flowing? When you get the fundamentals right, then you will have the platform you need to handle all the challenges of growing your small business.
Would you like to receive similar articles by email?