5 Important Things to Look for in Café Chairs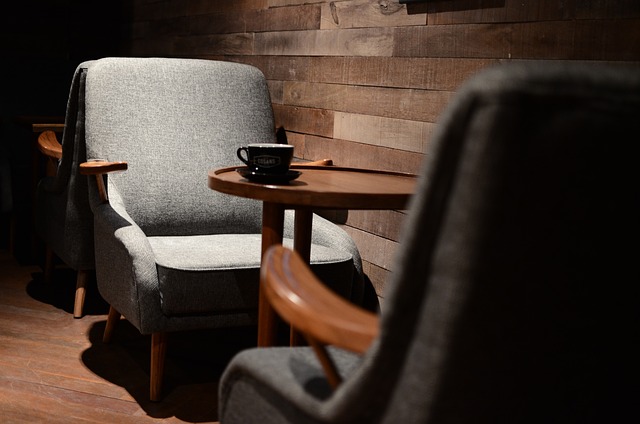 Among the things that customers look for when they enter into a café is the chairs. This explains how essential it is to ensure that you have the right kind of café chairs since they more or less have a direct influence on the success of your establishment. You want to make sure that your clients spend a lot of time in the hotel and will be willing to come back, and you may be amazed that the secret is in the chairs you use.
Here are the 5 main things to look for in café chairs when you go shopping:
1. Their comfort
There is no doubt that your clients will be seeking comfort in the café chairs, making it the first thing to consider when you are buying the chairs. With comfortable seats, people will spend more time and are likely to place more orders thereby increasing your sales. Better yet, they are more likely to make it a routine stop, especially after work. For these reasons, do not compromise the comfort of the café chairs even if you have to dig a little deeper into your pocket.
2. The intended purpose
You want to get the right type of chairs for the intended purpose. Café chairs are best if they can be moved around easily for when the customers want to make groups. Also, you will have to choose chairs that can withstand the harsh weather elements if you are planning to use them outdoors. You may have to go for something that can withstand the harsh elements and is waterproof. Another thing is the maintenance the chairs require. If you are not ready to spend a lot on maintenance, which may not be necessary, pick café chairs that require easy maintenance.
3. Durability
The frame of the cafe chairs can go a long way in telling you about their durability. No one wants to invest in new chairs a few months down the line since the ones they bought first were not durable. Besides, the durability of the café chairs will indicate how stable they are. Comfort and stability go hand in hand, and one cannot be comfortable if they are not stable. Look at the build of the chairs and confirm that they are stable and durable before closing the deal.
4. Your style
Everyone has a style they wish to bring out in their café, and the type of chairs you use can affect it. So, before you go shopping, define your style, and that should help you get the chairs you require. The same goes for the color and the theme you wish to have in the café. You might need to learn more about the psychology of colors beforehand.
5. Your budget
If you are to find the best café chairs for your establishment, with the desired comfort and stability, do not shy away from spending a little more. It is better to spend on quality than spend a small amount on lower-quality products that will require either replacement or repair every few months.