5 Important Legal Requirements Before You Can Lease Your Commercial Space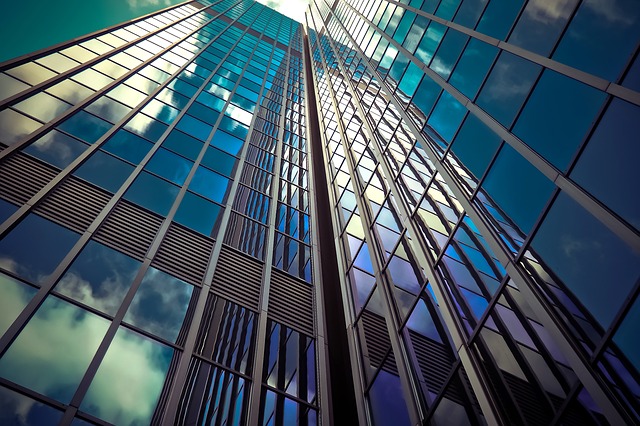 Leasing a space is often a happy time for businesses, but it can just as easily become a headache if you go about it the wrong way. Knowing what legal requirements need to be met beforehand can help eliminate this possibility. Surprises aren't always a good thing, and when it comes to being surprised with legal regulations acting as a roadblock, this is the case.
Our goal is to help make the legal side of doing business as simple as it can be. For too long, many businesspeople were left confused with legalities. We're here to change that, so here are 5 important legal requirements you need to know before leasing commercial space.
If a competitor is in the same property, you might not be welcome
This isn't because the property management company doesn't want you there, but rather a non-exclusivity agreement between them and one of their tenants. What this does is it prevents a similar business coming in and opening shop. While this could be a good thing or a bad thing, it is something that you'll commonly face when trying to lease commercial space.
As far as the way that you should handle this, is to be open about what your business is and what it does right out the gate. This lets them know whether there will be a conflict and will save you time in the process. Rather than experiencing delays due to being unable to move in, you can seek out the leasing options where you won't have any problems opening shop.
You may also want to investigate the possibility of an exclusivity agreement clause in your lease. A surprise such as your competition moving in next door could lead to more of a challenge than you'd be able to take on. You don't want to be stuck fulfilling a lease where your revenues are hurt or where it's quite the struggle to experience growth when it comes to revenue.
Having a Legal Business Entity Simplifies Acceptance
Many property owners don't want to lease their property to someone who isn't legally licensed to do business. This is a way of preventing fake companies from being able to have a presence on their property which could put them at risk legally in certain situations. By registered your corporation, LLC, or sole proprietorship you're proving that you're an ethical business.
Another reason property owners won't lease commercial space to those not properly registered is that most of the time it's a longer lease than residential properties. They want the lease fulfilled, bottom line. They don't want to risk someone breaking the lease only to move from their property in the middle of the night which happens more than you might think.
Many Property Owners Require Business Insurance Beforehand
In most circumstances, property management companies require prospective tenants to have a business insurance policy before moving in. There are many reasons for doing this, The main one is to eliminate the risk of their tenants of putting them at risk of being legally responsible if someone has an accident or there happens to be an event that damages their property.
Making sure their tenants have a means to cover the expenses associated with disasters protects their property and ensures their future isn't put in jeopardy. The amount needed varies dependent on the wishes of the property owners, but usually a million-dollar policy fulfills most needs. Just reach out to them before making a final decision to see what their requirements are exactly.
Does your business do things that require special zoning?
There are many different types of zoning set for by local regulatory authorities. This includes industrial, leisure, office, restaurant, and retail. Before you decide on a location, you want to make sure that it's zoned for your needs. You can't use a location for a different use than its zoning is intended for unless it gets rezoned which takes a lot of time as well as paperwork and at times may require the help of an attorney if the local government wants to overcomplicate the process.
If the landlord doesn't provide you with the zoning details, you can always reach out to the local chamber of commerce or the local city hall. Make sure that you have the property details in hand so that you can provide them with it when they ask. They'll usually be able to provide you with the details immediately unless something unexpected happens not providing them with access to the information.
As you can see, there aren't too many things that you need to look at before you can lease your commercial space. It's basic stuff and you can easily get it handled quickly if you keep it top of mind. Having an experienced business attorney like BossLawyers on your side can help make the process simple and straightforward. They'll not only inform you of your options, but they're able to navigate commercial leases to ensure that you don't get your company tricked into doing something that doesn't work to its advantage of the term of the lease.