5 Keys to Optimizing your Call Center Using Quality Monitoring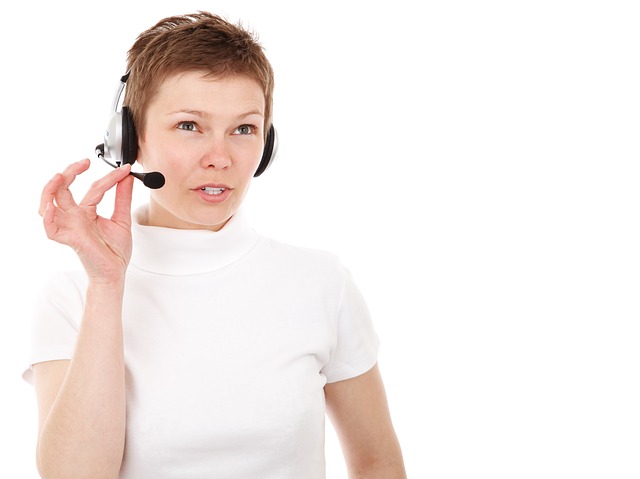 Are you a manager interested in improving the performance and profitability of your call center? As you may know, improving the quality of your customer service has a direct impact on both sales and customer retention which directly affect the bottom line. While there are certainly a number of call center best practices you can adhere to, the integration of technology may be the single best solution for building your business and achieving First Call Resolution (FCR); with only 48% of average call centers resolving their customer's problem or answering their question within the first call.
One of the most critical, and yet overlooked, applications of call center application software exists within the realm of call monitoring. Careful, consistent monitoring by call center managers offers far more than an opportunity to maintain high standards.
According to industry statistics from SQM, a mere 1% improvement in a call center's rate of First Call Resolution equals $256,000 in saved operating costs each year. Perhaps even more noteworthy is that effective use of call monitoring software can help your center retain those customers who are at risk of leaving altogether, a savings opportunity 5-10 times larger than the those realized through improving your rate of FCR.
While compliance and quality assurance remain significant factors in customer care, the insights gained through effective listening serve not only to reveal opportunities for measurable improvement but to inform future business development as well.
1. Evaluating Agent Skills
Instead of a top-down management tool for critiquing the performance of individual Customer Service Representatives (CSR), call monitoring can allow call center managers to create and customize training for CSRs to improve their skills and efficacy company wide.
Making the process collaborative by encouraging self-assessment encourages greater participation and "buy-in" from both management and staff. Valuing the feedback of the entire team encourages better morale and a shared sense of ownership over the outcome produced. Call monitoring has the added benefit of showing how effective training efforts have been and can equally be applied to improving the performance of coaches and not simply the customer care personnel.
2. Establishing Company Milestones
Call center managers can strive to improve their process for objectively setting key business goals for growth, not simply measured by profits alone, but by the level of satisfaction achieved with its customers. Call Monitoring Software can streamline that process with on-demand as well as automated call recording features that are integrated with customizable evaluation tools.
Using call monitoring on a regular basis will establish a clearer picture of the entire team's performance in less time. Ideally, calls should be monitored during a group session where key stakeholders have an opportunity to contribute to the conversation. Together you can more specifically define your benchmarks for calls that are deemed 'unsatisfactory', 'good' or 'excellent' and the criteria that describe each quality standard.
3. Rewarding Top Performance
Creating accountability on the part of your call center agents is facilitated by offering both recognition and reward to those representatives that meet or exceed your quality standards. Implementing a program for the pay out of bonuses to your top performers has been shown to be the single best practice for improving first call resolution rates.
Monitoring additionally provides key insight as to which employees may be suitable for promotion or advancement into coaching and management roles. Hiring and promoting from within also benefits the company as the cost of acquiring human resources continues to climb.
4. Maintaining Compliance
When it comes to the critical subject of compliance with FTC standards, call center application software is an essential solution for compliance matters that, if left unresolved, could result in an unnecessary loss of profit. Capturing customer-agent interactions using predefined business rules allows for quick corrective action to be taken.
At the same time, call monitoring software can be used proactively to prevent the spread of misinformation or poor call standards throughout a call center. The goal then is to monitor calls with enough consistency that expensive retraining efforts are avoided as are the lost opportunity costs associated with the lost momentum of an unexpected compliance audit.
5. Improving Your ROI
ROI or Return On Investment is a common measure by which owners and shareholders evaluate the results of any given investment in their business. Fortunately, call center application software offers unparalleled tools for determining the correlation between call quality and frequency and efficacy of monitoring and coaching efforts.
The simple equation is that the more time and effort that are invested in call monitoring and subsequent training, the higher your level of customer service will be; ensuring improved employee retention, greater profit margins and a higher rate of truly satisfied customers.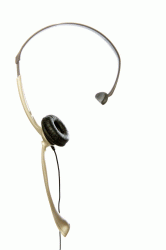 With the proper use of technology solutions, your call center can shift from being a fixed costs to your business to become a revenue center that powerfully anchors your company's growth. Through call monitoring and a commitment to collaboration, call center managers can work more effectively with other key departments and senior management.
Responding to the essential data provided by customers through your call center recordings adds real value and relevance to all of your business development initiatives and gives structure to the strategic planning that has becoming essential in an increasingly competitive marketplace.
Would you like to receive similar articles by email?