5 Online Resources to Help Run Your Business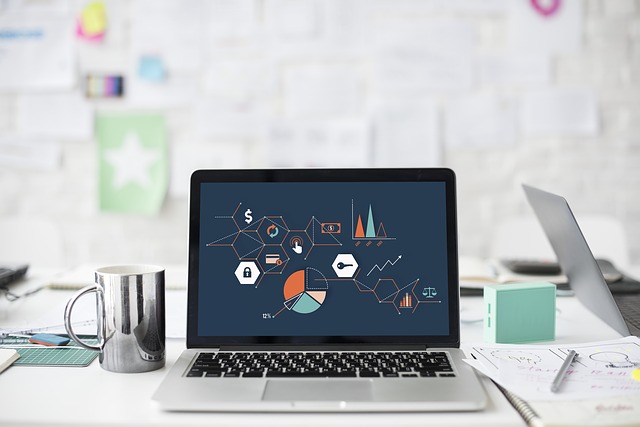 Being a small business owner is no easy feat. After gathering the capital required to launch your company, filing the necessary paperwork to set its wheels in motion, and finally procuring your license to operate, you're now tasked with making your small business succeed amongst a sea of competition. How do you prove to yourself and others that you have what it takes?
One of the best strategies is to take advantage of the abundant amount of online resources available to small business owners such as yourself. Many of these tools and services are free, but if they're not, they cost significantly less than the expense of hiring someone in-house to complete the same work. Free your focus for the things that matter most and read through this list of resources you can find online to help streamline your processes.
1. Automated Bookkeeping
If you haven't been doing so already, you need to keep meticulous record of every transaction your small business makes. From office supplies to rent payments, sales proceeds to marketing campaigns, everything needs to be tracked, documented, analyzed and budgeted. This can be quite a headache to keep up with, especially at the beginning of your company's launch with so much to attend to.
Instead of hiring a costly bookkeeper or accountant who charges by the hour, outsource your bookkeeping needs to online companies who offer cloud-based services; their monthly subscription plans can be found as low as $100/month, with many offering free trial periods. Check out Bookkeeper.com, for example, which provides a three-in-one solution for small businesses' bookkeeping, payroll, and tax needs.
2. Mitigate Cybersecurity Threats
When anything is stored over the cloud, the data becomes vulnerable to cybersecurity threats. Most online service provides have strong firewall measures in place to safeguard against their clients' information, but what do you have protecting your personal business laptop or computer? Standard anti-virus protection probably won't defend against a determined hacker on the hunt for your business's proprietary information. Companies threatened by new businesses have proven unscrupulous in the past and stolen from their competitors—what's to say yours is different?
The Federal Communications Commission (FCC), in collaboration with other government agencies, created the free Small Biz Cyber Planner which you should be sure to take advantage of. It's easy to use, explains ways to protect your business from various cybersecurity threats, and even helps you create a customized planning guide molded to your needs.
3. Pre-employment Screening
You need to protect your small business as if it were your baby, which means anyone who handles it also must give it the utmost care. Bringing on a bad hire can run your company into the ground, so you should always run a cheap background check on any new employee to make sure no criminal history lurks in their past.
Note: Before hiring any employees, see if you can instead hire independent contractors on sites such as Fiverr.com who can complete one-off project and odd end jobs at a much cheaper rate than an hourly wage.
4. Secretary Services
How are you keeping up with your scheduled meetings, conference calls, and networking events? Are your customers receiving prompt communication in response to their queries? You are only one person, after all, and it's pretty easy for these facets to fall through the cracks.
Consider seeking out virtual secretary services to manage your call-answering, outbound calling, scheduling, administration, order processing, billing, and more. Whether you need secure booking software or live web chat services, there are tons of companies you can outsource these tasks to with much cheaper overhead expences.
5. Online Communities
One of the best free resources available to small business owners is the plethora of online communities that help connect like-minded individuals with each other. Find sites like Business Owners Idea Café or the industry-leading Inc.com which post pertinent business news, a magnitude of how-to articles, cost-cutting tips, and small business strategies. Most of these sites offer forums in which entrepreneurs and business owners can connect, chat, ask questions, support one another, learn from, and help grow. You can—and should—be making constant connections for networking purposes and staying up-to-date on everything specific to your industry, and not taking advantage of sites such as these is doing yourself a disservice.
Being a small business owner is tough enough. Use these online resources to work smarter—not harder—and give your company a better shot of success.