5 Things You Must Know Before Opening a Print Shop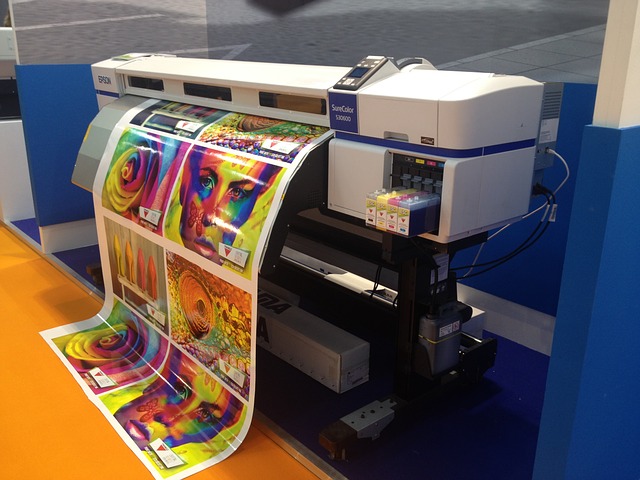 Almost every business could benefit from customized banners, more targeted print advertising, and promotional products.
Whether you're talking about screen printing or digital printing, print shops offer particular services and economies of scale that other businesses need but probably don't have the time, equipment, or expertise to do themselves.
Even from the perspective of someone wanting to open a print shop independently, equipment and training can be serious impediments to getting it right.
Opening a print shop from scratch entails getting your financials in order and ensuring that—if you don't have a mountain of liquidity at your disposal—you have good enough credit to secure private loans.
1. Startup Capital Requirements
If you choose to take advantage of a print shop franchise opportunity, on the other hand, you'll undoubtedly have greater access to loans and likely a turnkey investment right on hand. There's definitely a greater degree of predictability and security in going with a franchised print shop.
Aside from knowing exactly the liquidity and net worth requirements you'll need to get started running your franchised print shop, going the franchise route offers other benefits, including: streamlined training and hiring, site selection help, nationwide marketing and advertising networks, and ready access to the space and equipment you'll need to hit the ground running.
You can always choose to open a print shop independently. Doing so, though, would entail convincing private lenders of the feasibility of your business plan, sussing out the best place to set up a print shop, and hunting down vendors to find the printing equipment that you'll need. In short, you'll need to…
2. Develop a Plan
Going it alone and starting your print shop from scratch will require you to develop a business plan to show potential investors and lenders that you're serious. If you choose to capitalize on a franchise opportunity, you'll still need a business plan for your future franchise location.
The latter—a franchise business plan—will be significantly streamlined compared to developing a business plan for a sole proprietorship print shop. The reason is that the print franchisor will provide you with a franchise disclosure document (FDD), which will provide critical financial information that should inform your franchise business plan's details.
If you're developing a business plan for your print shop from scratch you'll have to include financial, managerial, and operational details yourself along with projections for future profit and expansion. That can be extremely tricky, especially if you're not familiar with the printing industry.
Going the franchise route, alternatively, means having a lot of that information at your disposal before opening day: A franchised print shop's FDD includes training, hiring, leasing, financial, managerial, and operational information. Franchisors might even have business plan templates.
3. Purchasing Printers and Other Equipment
Once you determine how much money you're willing to invest in your print business, you'll also have to figure out the kind of printing you'll want to do.
Generally speaking, the choice is between screen printing and digital printing. Your decision will ultimately boil down to whether you want to print on a large scale and the scope of your promotional products initiatives.
4. Registering and Insuring Your Business
One way or another to open a print shop you'll need to register your business with the county clerk, perhaps set up a limited liability company (LLC) for that print shop, and insure your business. That could also get complicated.
An alternative: The franchise agreement for a franchised print shop should include everything from a transfer of license and itemization of licensed rights to franchise services, payments, and obligations.
A franchise does, indeed, have more binding rules for how and where you can develop, but with that tradeoff, you get a turnkey investment and the chance to join an already established brand with huge economies of scale and access to nationwide advertising networks.
5. Hiring and Training
The final order of business is finding trained, dedicated employees to run your print shop. That can be really challenging without the help of a print franchisor to guide you along and get you up to speed with industry best practices, cutting-edge trends, and hiring assistance.
Getting a print shop up and running as a sole proprietorship business can, therefore, require quite a lot of startup capital, business planning, and peer support. The solution might just be a franchised print shop since that allows you the chance to get in on a multi-billion industry without all the traditional barriers to entry.
Would you like to receive similar articles by email?